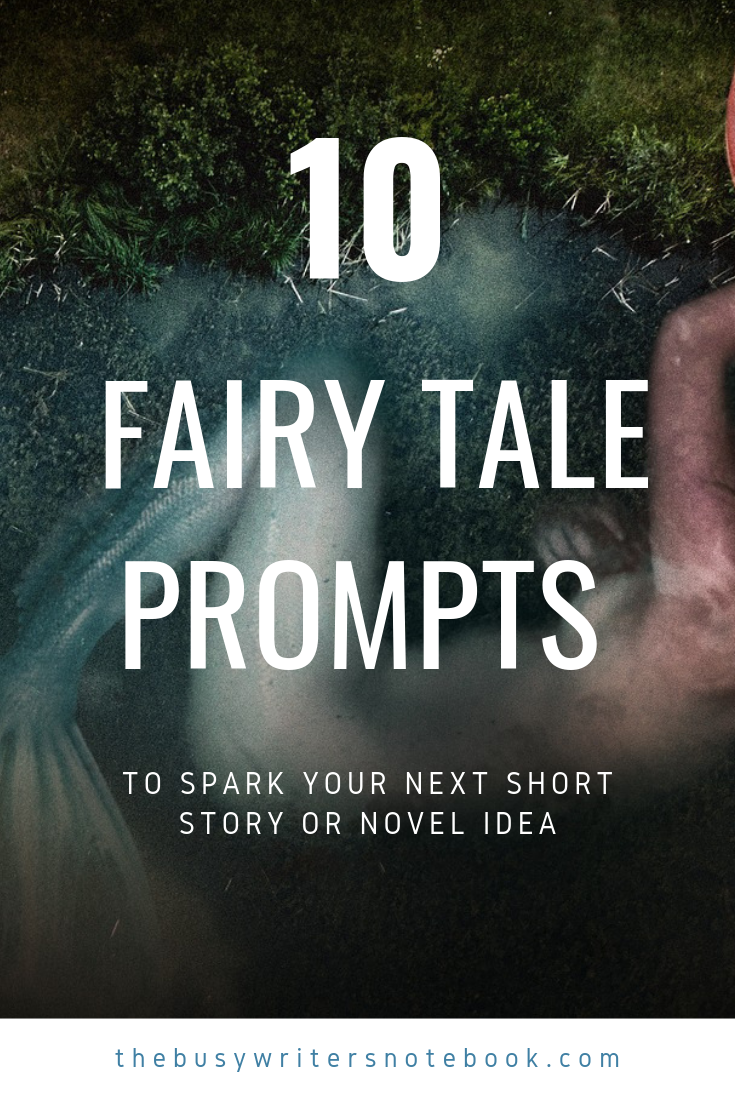 Well, it turns out my readers love fairy tale prompts as much as I do, so I've put together another list of fairy tale prompts to help get started on your next project, be it a short story, a journal entry, if you're looking for a new novel idea, or just playing around.
I created these prompts using my favourite short story writing class – it has a great lesson on generating ideas, and that's how I came up with them. So, I hope you like them 🙂 The class is Holly Lisle's How to Write Short Stories – just in case you're wondering – and I highly recommend it, along with Holly's free flash fiction writing class. Both are excellent resources in helping you to generate story ideas on command.
Writing to a Prompt Advice:
Pick the prompt that speaks to you, to your muse. Or choose the one that you dislike the most.
Whatever prompt you've chosen – make sure you have a subject or character and a conflict or problem to work with.
Set a timer or 10 minutes and write for the entire 10 minutes. Let your muse play and see what comes up – you may be surprised.
If you get stuck, ask yourself questions relating to the character and/or conflict. Try asking your character the questions too.
Feel free to mix and match or ignore anything that you don't like. You don't have to take the prompts as gospel – they're just a tool to get you started.
Let me know how you went in the comments below:)
Fairy Tale Writing Prompts
1. A fairy lost in a city meets an unusual stranger.
Notes: Why is the stranger important? What is unusual about them? Why is the fairy lost? What could result from the meeting?

2. A lonely elf finds a magical item in a dark cave.
Notes: What could happen next? Why is the elf lonely? What does the elf truly want? And how does the magical item help or hinder him?
3. A dark swamp holds a dark secret, and it's coming to life this Saturday at 10 am.
Notes: The swamp is the subject here. Start writing and see what characters pop up for you. 
4. A lone waterfall holds a mermaid captive. How did she get here, and how does she escape?
Notes: Why is the mermaid being help captive? How could she escape? And what does it mean if she does escape? Why is it important that its a lone waterfall? What does this mean?

5. A castle is reopened as a hotel. Secrets spill out of the halls and empty rooms. Ghosts fill the dance hall. What happened to the earlier inhabitants?
Notes: Start by writing the hotel, the empty rooms, the secrets. See what characters come out of this, or start with a character of your choosing.
6. A vampiric princess needs to find a prince. She holds a Games in order to find her true love/one who can match her.
Notes: Why does the vampire princess need to find a prince? What will happen if she doesn't? What type of Games does she hold?
7. A dwarf tunnel is a place of memories. What happened in this tunnel 12 years before, which still affects the kingdom to his day?
Notes: Who is wandering in this tunnel today? What are they doing/after? What is really in the tunnel?
8. A secret tower holds two princesses. One escapes, but the other stays – why?
Notes: Who are the two princesses? Are they sisters? Friends? Why are they captives? Who put them here? Are they being protected, or is the world being protected from them?

9. This meadow has magical healing flowers. A baby is found abandoned here. Write the child's story.
Notes: A little dark – my apologies, but as a newish mother, stories involving lost or hurt children really spark my fear, and fear is a great tool in fiction.
Why is the child abandoned? Why in the field of healing flowers? Were they healed of something? What happens to the child next?
10. The Sirens have left their rocky island. They've travelled long and far, to separate parts of the world. Where did they go? What do they do?
Notes: Why did they leave the island? Why did they separate? What does each Siren desire, more the tearing apart unsuspecting sailors?
---
I hope you liked these fairytale-inspired prompts. I'd love to know which one you liked the best and how the day's writing went for you. Please leave a comment below and I'll get back to you as soon as I can. If you'd like more Fairy Tale writing prompts check out our posts here: Fairy Tale Story Ideas and Fairy Tale Image Prompts.
Until next time – Happy Writing,
Erica