Just a quick post today — as you might have noticed, I just LOVE Holly Lisle's writing classes.
I'm actually super gutted I've found them so late in my life, as they are really helping me achieve some major writing goals (in particular, actually finishing stuff.)
With this site, I wanted to give you a shortcut to the writing techniques I've learnt over the years, but then I found Holly Lisle…
And my whole goal for the site has gone out the window…sorry for the cliche…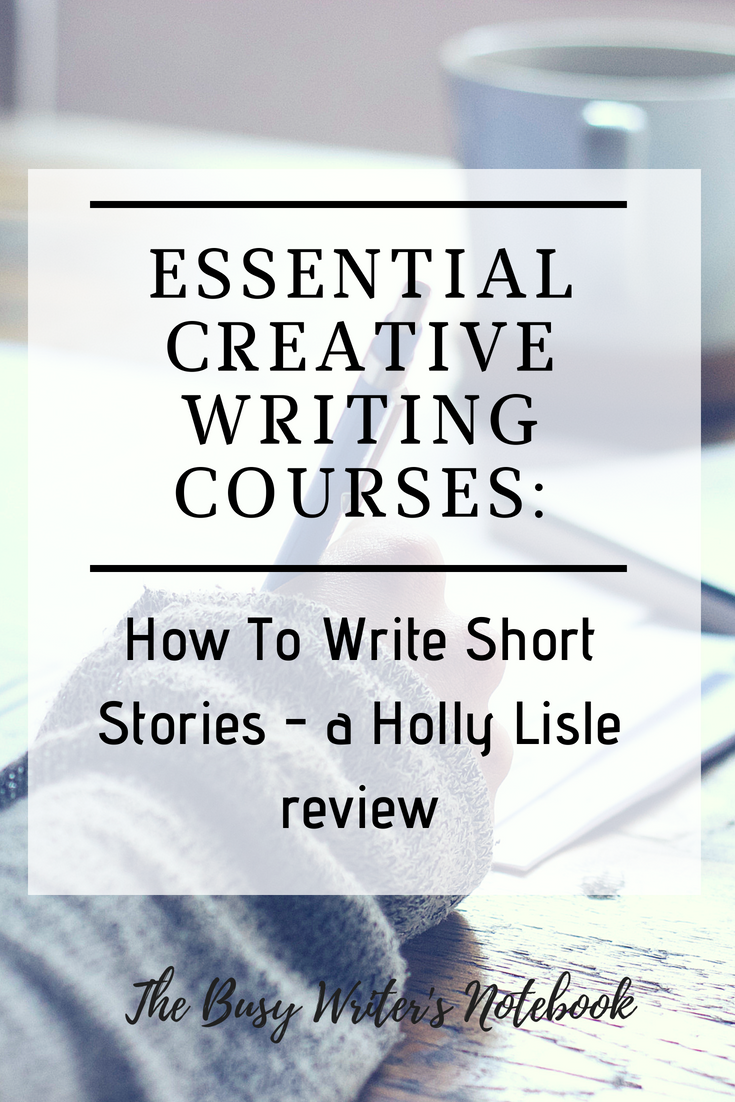 On The Search for THE Short Story Writing Course
I started with Holly's free flash fiction course and quickly moved on to her Big Writing Course for those wanting to make a career out of fiction writing. But after reading a few blog posts about making a living from short fiction, and building up a backlist on Amazon, I was intent on finding the best course on short story writing.
I searched all over, skimmed the books I already had on short story writing, and grumbled that Holly didn't have a short story writing course to solve my big dilemma.
I loved her flash fiction class, but I needed more. I needed to learn exactly how to write stories to a certain length and to make them saleable, and to learn how to keep writing things I loved.
She must have heard my whining or something, because, about the time that I was doing my research, she put out a thread on her forum: she was creating a Short Story Writing Class, and wanted to know, what we, her current students, wanted from it.
Finally!!!
And a few months later I bought the course the first day it was released.
Oh Holly I love you!
---
This page contains affiliate or referral links, which means I receive a small commission if you decide to click through and buy anything. This is at no extra cost to you, but helps me maintain this website ? If you want to know more, please read our Affiliate Disclosure.  Links on this site may lead to products for which the site owner may receive compensation.
---
How to Write Short Stories – The Breakdown
Name:  How to Write Short Stories (Holly's Writing Classes)
Who's This Class For: Beginners Through to Published Writers
Format: Online, PDF Lessons

Cost: $97
Duration: 8 Lessons, available over 8 weeks
Cancellation Policy: 14-Day 100% Refund, Followed By Per-Week Pro-Rata Refund
BW Rating: 9/10
**Now, before we start, I just want to remind you, that I've only completed 1 lesson so far – I've stopped for the moment, to concentrate on How To Think Sideways.
Who's This Class For?
This class is perfect for the beginning writer to the more accomplished writer. And if you want to nail your short fiction, I'd even recommend it to the Pros.
You never stop learning right?
However, if you're not learning anything new or valuable, you can take advantage of Holly's excellent refund policy.
She stands by her work.

Format:

The class is delivered through Holly's online writing class platform, which allows you to access each lesson at weekly intervals.
This means you can't jump around with your lessons and are forced to take the time to read, absorb, complete the worksheets, and write, before the next lesson is available. This is a very interesting format and delivery method…
Once your lesson is available, you'll be able to download the PDF lesson and accompanying worksheets, and any other bonuses Holly might have thrown in.
Here's what the dashboard looks like:

A Quick Summary:
Here are the lessons you receive:
1: How to Think Short: Painless Short Story Idea Creation
2: How to Plan Short: Fun, Simple Short Story Planning
3: How to Write Short: Get the Story You Want at the Length You Need
4: How to End Short: Landing Twist, Resolution, and Meaning
5: How to Revise Short: Find and Fix Everything in One Comprehensive Revision
6: Contests, Anthologies, Collections: Writing to a Theme AND Spin-Off, Spin-Into: Creating Good Short Fiction to Market Long Fiction
7: Writing Story Time to Length: Five Seconds or Five Hundred Years in 6000 words
8. Genre Short Stories: Hitting Fundamental Notes

What You Get:

8 comprehensive PDF lessons (eventually in mobi and epub formats too)
Worksheets accompanying each lesson
Demos and short stories (by the author) for dissection
Access to the Private Class Forum
Permanent in-version access, and all in-version upgrades free
Cost:
$97.
Duration:
This is a 8-week course, with a lesson becoming available to you each week. It is delivered on Holly's Writing Classes Platform. The last 3 lessons are still being written, as of today.
You can start the class immediately with Lesson One once you sign up.
As I mentioned above, this is to keep you from skipping around and missing steps. This course is designed to teach you a simple, clear system to writing good short fiction, on demand.
Cancellation Policy:
This class falls into Holly's weekly class cancellation policy: 14-Day 100% Refund, Followed By Per-Week Pro-Rata Refund. You can find more information about her guarantee and refund policy here: Guarantees and Refunds.
What I Love:
Well, again, you know I love Holly's classes. It's really her straight-up, no bullshit attitude.
"Write. This is how to do it."
This is how Holly does it. And it works for her. She gives you an exact method to create excellent, short fiction, whenever you need it.
Check her out on YouTube to get an idea of her style: (clip is from 2013, so we can't access the download — sorry)
Another bonus is, her students are already making money from selling their stories, and they haven't even finished the course yet! Well, one student I know of…  This student has completed other Holly classes, and she's published a couple of collections and a couple of novels on Amazon, but still!
Now, I must admit, I am still stuck at Lesson 1. Well, not stuck. Just… it was too much trying to complete How to Think Sideways AND the Short Story class. I was getting my lessons mixed up, especially at the beginning of the courses, where it's all about idea generation. I've halted with this course, until I really start writing my novel with HTTS.
What I Don't Love About The Course:
There's not much I don't love.
But… If you are a sticker for perfectionism, then this "splinter" version of the course might not be for you.
Because Holly is making the class available to us as soon as she's written each lesson, it does contain a couple of minor errors throughout. There may be some wording issues, grammar mistakes, formatting errors, etc.
But if you can get past these minor errors and take the guts of the course for what it is; the errors don't even matter. And if you ARE a perfectionist, Holly even has a thread on her forum, where you can point out all her mistakes. What fun! 🙂
But blame us, her students, who wanted this course ASAP.
Another factor to consider is: Holly is a bit of a hard-ass. In all her courses, you are expected to work hard, and this class is no exception.
And lastly, as of today, the 19th of July, only the first 5 Lessons have been completed. Holly is part way through Lesson 6, and the last two lessons will be written after that.
Should You Get It?
Totally! Unless you're a Pro a writing short fiction already.
I know it may be a little pricey for you, but all her courses come with a money back guarantee. Since this is a weekly course, you'll have 2 weeks where you can ask for a full refund.
If you're still on the fence, start with her free flash fiction writing class — you'll write 10 to 15 flash pieces in 3 weeks, and then have a collection you can package together and upload to Amazon 🙂
I love this class, even though I'm still only in the first lesson, and I have no hesitation in giving it a 9 out of 10 rating.
The comments about the course in the community forum are excellent, and I see no complaints. I am astounded that someone has used the course to write and sell a new story, but I'm not surprised.
At All.
Holly's Stuff Really Is That Good.
Give it a go — what have you got to lose?
CLICK BELOW TO LEARN MORE:
Hope to see you in there:)
Happy Writing!
Erica
Would love to get your feedback on this review or Holly's classes. Please leave a comment, and I'll reply as soon as I can.