When looking for a book on how to write or creative writing, there are a few different approaches to take. You may be wanting some inspiration and motivation, or daily prompts to get you writing, or you may want a step by step guide on how to write a novel or story from scratch.
Choosing the best books on creative writing is a hard job, with all these variations out there, but I wanted to present you with my top favourite creative writing books, in whatever form and various form they take. This is my personal Best-Of list, I hope you find some inspiration and motivation within.
---
This page contains affiliate or referral links, which means I receive a small commission if you decide to click through and buy anything. This is at no extra cost to you, but helps me maintain this website

If you want to know more, please read our Affiliate Disclosure. Links on this site may lead to products for which the site owner may receive compensation.
---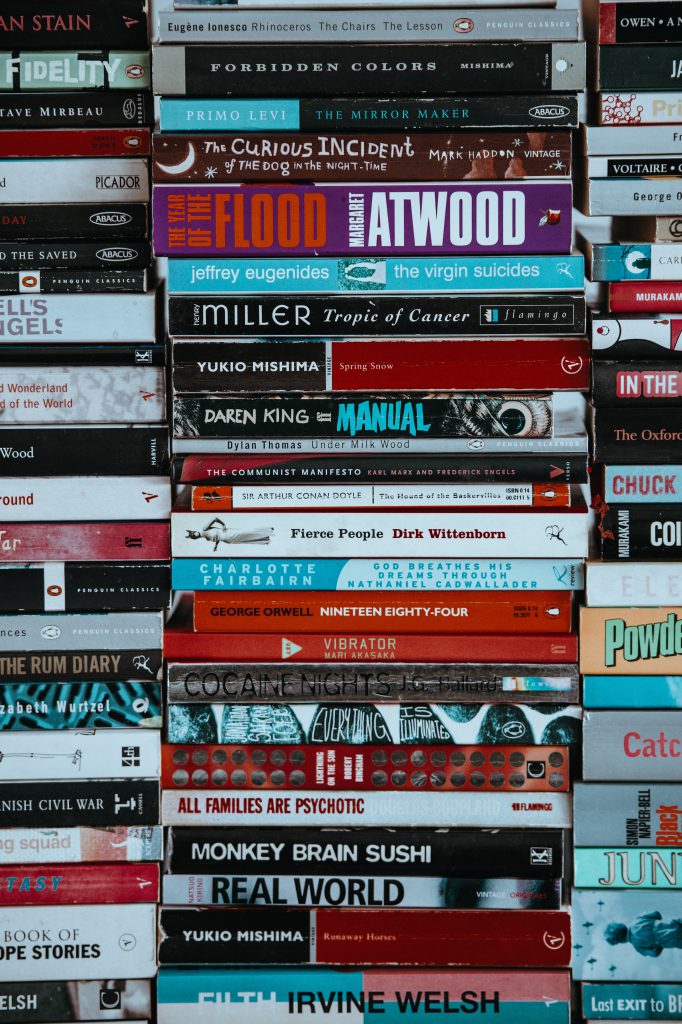 Reviews: Best Books on Creative Writing 2018
1. Story: Substance, Structure, Style and the Principles of Screenwriting by Robert McKee

Best For: Anyone studying the art of story. Directed at screenwriters, but just as applicable to novelists, and all budding writers.
Pros: Everything you need in one book. Covers all aspects of writing story.
Cons: An awesome reference book, but to get the full impact, it's best to go to one of McKee's Story Seminars. No ebook or Kindle edition available.
Available in Hardcover and Paperback
This book has been written for screenwriters but is applicable to every writer in the search of the craft of story. In Story, Mckee expands on his $450 Story seminars. You can get everything you need from the book Story, but McKee's Story Seminar is amazing, and really helps ingrains the ideas into you.
The Good
Every single chapter provides useful and essential information to budding storytellers, where McKee explains the magic of story construction and the relationship between character and story structure.
McKee presents a definitive resource on genre types, and the breakdown of sub-genres, and the types of story structures.
His final section on creating your scenes and scene was revolutionary when I heard it. I love the idea that you can come up with 10 different for each scene, and then pick the best one, and not to just go with your first one, which is often cliched and over-popularized/mainstream.
The Bad
McKee covers a lot in this weighty book, and it's hard to take in all of it. To get the full benefits, I'd say go along to one of his Story Seminar's if you can. It's an amazing experience and well worth the money. You may even get to sit next to a celebrity actor or writer…. (a certain, now questionable actor was in the audience when I took Story Seminar in Melbourne a few years ago:))
If you can't get to a seminar, the next best thing would be to grab a copy of Story in audiobook. Audible has it available in some regions, with McKee narrating, making this a perfect addition to your commuting collection, however it is abridged…
Not currently available in ebook format 🙁
Do I Recommend It?
This is one of my favourite writing books. I especially love my handwritten notes that I took from attending the Story Seminar, although making your own notes while reading the book would do the same job. This book is really a textbook for all aspiring writers and can be used like one.
---
---

Best For: The more analytical minded writers out there, but also great for everyone interested in improving their understanding of the "forces" of story
Pros: Perfect for the writer wanting clear guidance.
Cons: Probably not the best book for pantsers, maybe a little too controlled in the outlook.
Available in Hardcover, Paperback and Kindle/Ebook
I was first introduced to Larry's structure theory through is second book Story Physics, and I was immediately blown away.
This book was for me. It felt like it was made for me specifically, coming from a scientific background, and trying to also find a way to describe writing, storytelling and story structure; the way Larry breaks down the plot structure and recommendations for writing it out are exactly suited to my kind of temperament.
So unlike Judy Reeves' motivational and highly inspirational book, but I love these two books, especially Story Physics. You might like it too, if you are analytical by nature and are always trying to fit writing and structure into a neat little mould.
Not that I always need to write or think like this; but it helps me sometimes, especially when I need that structure and guidance to keep working. I like having a plan 🙂
Story Physics is Brooks' second book about the design of Story and focuses on the six literary forces, that when applied the correct way, will help make your story soar.
His first book, Story Engineering focuses on the six storytelling forces which are constantly at work in your fiction.
The Good
The best parts of Story Physics for me, are around the detailed explanation of The Power of Process (Part 3). This section in Story Physics is the highlight for me, where Larry breaks down the story and writing process to help you build and create your novel or story. He walks you through Mission-Drive Storytelling and how that applies to the four parts of Story. This chapter really (and finally) cemented the nature of the four parts (or Acts) of a story for me.
He then goes through Mission-Critical Scene Writing, which really helped my analytical mind understand what makes a great scene and how to build them. Larry says:
"Think of each scene as a frame in a PowerPoint presentation. That single bullet of information is the mission."
And once you know the mission for each scene, then you can create the right approach or "treatment" for the scene.
Larry then gives us Story in Nine Bad Sentences and gives the example of The Hunger Games in nine sentences. Larry shows us how we can break our story down into nine sentences. As Larry says, the real value of the 9 sentences comes when you expand each sentence into more sentences, where all the sentences end up becoming a scene in your story.
Here are the Nine Sentences below in case you haven't seen them before (and as you can see, this is all intuitive stuff, story-stuff you already knew, but maybe hadn't seen it put in such a way):
Hook
Part One Exposition (Setup)
First Plot Point
Part Two Exposition (Response, Journey Begins)
Midpoint
Part Three Exposition (Hero becomes Proactive)
Second Plot Point
Part Four Exposition (Hero becomes the catalyst for…)
Ending/Resolution
The final chapter in this section is called The Beat Sheet, and gives you a two page highly simplified (but awesome) instruction on creating your beat sheet/plot outline for your novel.
The Bad
Story Physics is a perfect book for a plotter like me, or for those who need to understand how things all fit together, and for those trying to find the always exclusive template or formula.
Screw it! I know they say there is no formula for writing, writing novels and short stories, but sometimes I want one! And this explanation comes pretty close. what's so wrong with wanting a cookie cutting writing template…. super famous and wealthy and prolific writers have lived by formulaic templates, and if they can do it, so can I!
Not that I'm saying Larry's books provide one with this, but it is a step in that direction, in my mind.
I'm always trying to find the perfect template.
Do I Recommend It?
Yes! These two books have become essential to my writing resource shelf. If you have to pick one, I'd suggest grabbing Story Physics first. Larry covers most of Story Engineering within it, plus it has the excellent examples in the back, being The Hunger Games (novel) and The Help.
---
---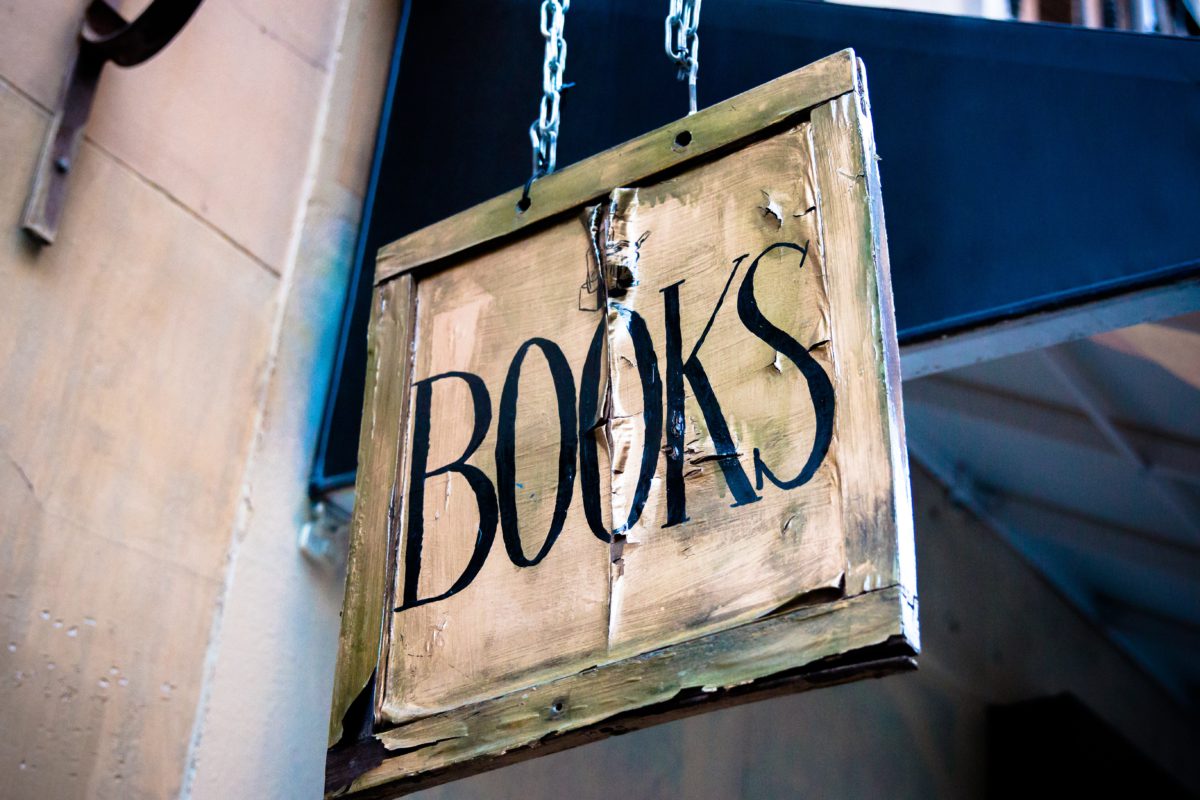 Best For: All writers and lovers of Stephen King.
Pros: An inspirational memoir on writing. His method is great for pantsers.
Cons: Might not be for those who dislike King's writing, or memoir style writing books. Not so great for plotters.
Available in Hardcover, Paperback and Kindle/Ebook
This is many a writers all-time favourite writing book, as it is just so damn inspirational and motivational. Basically, Stephen tells us to 

just write, and that no matter how successful an author may appear; they all had to start somewhere, and they and we, all started in the same place; learning our craft, struggling with rejections. But if you keep trying, keep writing, keep submitting, eventually you'll get some sort of success, even if it's in just knowing that you've become a better writer over the years.
Overall this book is best for any writer in need of some inspiration and motivation. He gives you all the tools you need in order to get to writing every day and better yourself and your writing. It might be especially helpful to Pantster writers, but you can take lessons from his advice, no matter what writing style you have. Check out our more detailed review of On Writing here.
The Good
Stephen King promotes the idea of writing into the dark and following your story; more of a 'panster' approach which is ideal for some, but motivating for all of us. Basically, you could take this approach and apply it to your work in progress, whenever you need it.
The Bad
There's not much I don't like about this book. Do be aware, though, that this is the story of King's writing life, so if this is not what you're after, be forewarned. As too is King's preference for pantsing his way through his novels. If you are a true and true plotter, you may find his methodology a little tough to read.
Do I Recommend It?
As with all writing advice, you take what you like, and apply it to your individual method in whichever way feels right for you. Perhaps you need some sort of plan when you start out. But then you stagnant somewhere near the beginning or middle or end with your writing. Try dropping the plan for a moment and write into the dark and see where it leads you.
As you can see, there are ways to take King's insights on writing and apply them to your own style of writing. I find myself somewhere between a plotter and pantser, but lean towards being a plotter. I have found this book to be extremely valuable to honing my craft, however.
---
Read More Reviews of "On Writing" Here
---


Best For: Creative Writers who are in need of inspiration.
Pros: Writing prompts for every day of the year, inspiration, and motivation all in one book.
Cons: None! This is an excellent motivational writing book
Available in Paperback and Kindle/Ebook
A Writer's Book of Days is my absolute favourite book of writing prompts. I have mentioned this book before, where I reviewed the book, so you can check out my more thorough review there. But just as a quick summary; this is an inspirational, motivational book full of writing tidbits, craft advice, inspirational musings and daily prompts for 365 days of the year.
The Good
The best thing about this book is that it just gets you writing. It really is what it says on the cover: "a spirited companion and lively muse" and it gets me writing every time I delve into it – usually after 10-20 minutes of flicking through and reading the lively writing advice 🙂
There is also two editions of the book floating around, and I recommend both. The earlier edition contains different prompts, and if you are lucky you might be able to find a second-hand copy online somewhere. So if you end up getting both editions you'll have 2 years worth of unique writing prompts in your hands!
The Bad
There aren't many cons about this book – maybe just the fact that Judy Reeves hasn't released any further books, except for Wild Women, Wild Voices: Writing from Your Authentic Wildness. She's an awesome inspirational writer for budding writers like myself.
The only problem is that sometimes it is unavailable in ebook format, for some unknown reason – probably something to do with Amazon. But if you are after it in an ebook format, just wait and it will eventually come out again.
I'd say to grab a hard copy though, it's a lovely book to have sitting on your desk to refer to do each day.
Do I Recommend It?
This is hands down in my top 5 writing books. I'd love to know how you like it – drop me a comment below and let me know:)
---
---

5. 9 Day Novel series by Steve Windsor

Best For: Those who are familiar with Larry Brooks' Story Structure. And for those short on time.
Pros: A great summary of Brooks' method and story structure. Great tips for writing fast fiction.
Cons: It does help to have prior knowledge of the story structure Windsor refers to: Larry Brooks. But I think this is why I like these books so much. It's a great practical supplement to Larry Brook's Story Physics and Story Engineering.
Available in Paperback and Kindle/Ebook
This is another great series of books for the wannabe fast writer by somewhat prolific Steve Windsor.
I like Steve Windsor as he's another writer who shoots straight from the hip, and tells it how it is; no bullshit style. (Other favourites like this include, Chuck Wendig).
He uses Larry Brooks story structure as the structural go-to in his writing books, which I love, as I do tend to favour Larry's structure method, over almost all else.
So, I do recommend that you've you've Story Physics or Story Engineering, or some of Larry Brooks website before you hook into these writing books.
But Windsor doesn't just rehash Brook's method. The 9 Day Novel Series are all about cranking out the writing, or the plotting, or the revision, FAST. And by the title of the books, in 9 days to be exact.
The Good
Windsor is straight talking and gives you a clear roadmap for how to get your novel out of your head and onto paper – or your laptop – FAST.
He is Extremely Inspiring (and self-deprecating – which I love btw) and provides his readers with numerous free templates for Scrivener and Word:)
He has a 9 Day Book for all the key elements of writing a novel, and they all come with an excellent Kindle price tag, making buying more of his how-to books a no-brainer – well, for me 🙂 In the series are:
Writing Fiction
Outlining
Self-Editing
Self-Publishing
AuthorPhobia
The Bad
Not much. Perhaps expecting to finish a book in 9 days might be a bit extreme. Instead, use these books as a guide to help you really speed up your novel writing time. I guess writing a novel in 9 days is doable – but just don't push yourself too hard. I've experienced burnout and trust me, it takes a long time to come back from.
Like all writing advice books out there, take the tips and techniques that speak to you, and make them your own.
Do I Recommend It?
I have to admit I really like this series of books. Windor is a great read and he really does provide value in these short books. And once you get on his mailing list, you'll receive early discounts on all his new books.
---
---

I hope you've found this list informative and has given you a few ideas for your next writing craft reading session. Don't worry, this list isn't finished yet, I've more to add, I'm just extremely slow to get out my blog posts recently :/
I'd love to know YOUR favourite writing books. Leave a comment below and I'll get back to you as soon as I can.
Happy Reading AND Writing! 🙂
Erica