I believe that reading daily is of utmost importance to all writers, including the busy, time-stretched writer. the importance of reading daily is multiple-fold; it helps to expand your vocabulary, it increases your understanding of the craft, and it more obviously, improves your general language. In the following article, I will explain in more depth the benefits and how to read every day for busy writers.
I will walk you through the following sections to help you understand why you should and how you can learn to read every day:
The benefits of reading daily
The easiest way to start reading daily now!
Alternative bonus method especially for commuters
What you should be reading and why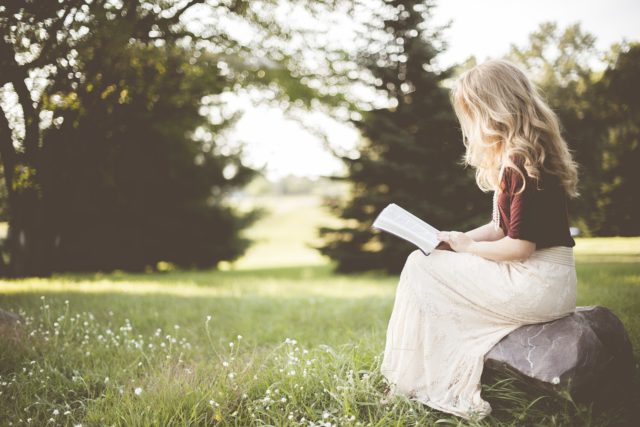 Why you should read daily
Reading and reading widely, and in your genre is fundamental to your growth and success as a writer. It is so important to make time every day to read. The benefits are multifold and include multiple health benefits, as well as writer-specific benefits.
Specific benefits to writers:
General language improvement.
Learning the writing craft
Expanding your vocabulary
And being well read in your genre is equally important: You want to know who came before you and whose footsteps you're following. You want to know the in's and out's of your genre, and the current trends, topics and cliches surrounding it.
Of course, you must write your own story – but you must also be aware of what's happening around you.
You are a writer in a community.
Not a stand alone entity.
You must now your influences, and know when you're' being influenced and how to use that in your work.
If you are working blindly, you run the risk of making crucial faux pax or genre specific cliche.
Stephen King says it best, that the first most important trait of a writer is to read:
"If you don't have time to read, you don't have the time (or tools) to write. Simple as that." – Stephen King.
Reading is as crucial as the actual writing.
An Easy Way to Start Reading Daily Now!
The easiest way to include or introduce reading to your day is to apply the 10-minute method to reading. I briefly touched on the 10-minute method in another post, but it's simple to apply the method to any aspect of your life, including reading more each day.
It's as simple as this:
Set a time of day, in which you're unlikely to be interrupted; perhaps once the kids have gone off to bed.
Sit down in a comfortable spot with your book and set your timer for 10 minutes.
Now read for the 10 minutes.
I'd advise starting with 10 minutes a day, and if you're not reading a lot at the moment, start with your favourite genre. Get back in touch with your favourite authors and new authors. Familiarize yourself again with your genre, and why you love it and why you love to write it. Just 10 minutes a day to start, and I bet it will lead to more very quickly.
If you want to prod yourself a little, and read more, implement multiple 10 minutes timed periods throughout the day – just like your set writing periods. For example, while during your morning of chores, set 3 x 10 minutes timers. Clean for 50 minutes, then sit down with your timer and read the paper for 10 minutes. Then when it ends, get back up, and continue with your cleaning. After another 50 minutes, stop, sit down and repeat. And then just rinse and repeat.
You can use this method to get anything you want down in your day. The key is to not have too many priorities or things you want to accomplish each day.
For us writers, as I've said it before, it should be (but I'm always open to suggestions):
Writing
Reading
Other important tasks we writers should think about including into our regular day, or every other day include:
Exercise – walking is ideal for writers. It allows our brain to process and develop ideas. It's beneficial to carry a notebook, or your smartphone to catch any sprouting ideas or photos of possible ideas/settings/characters or anything!
Relaxation – possibly a Mindfulness meditation
Day review in the morning of to do list/tasks you want to complete
Evening Gratitude diary/journal to promote thankfulness, gratitude and love for others.
Evening Feel Good journal of daily feel-good events – things that you or your family do over the course of the day,  which has brought joy to your heart, and you want to record.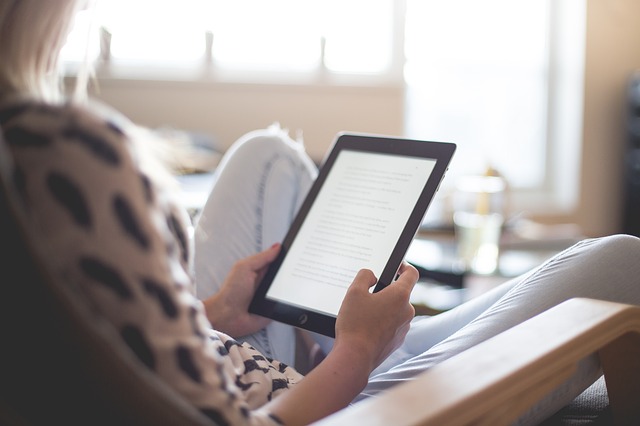 These last two are good if you struggle with any self-doubt, self-esteem or stress related issues. Recording joy and showing gratitude each day will lead to a better mood and more happiness.
Alternative Bonus Method Especially for Commuters
One word. Audible. Or 'Audiobooks'.
This is one of the best and easiest ways to get more reading into your daily life. This is especially true for those who drive a lot. I found Audible when I started commuting for an hour and quarter each day to and from work. This added up to 2.5hrs a way of unwasted time – unless traffic was exceedingly hectic, in which I'd have to hit pause.
I started with Audible in particular as I had yet to find an easy way to import audiobooks to my new iPhone. I started my monthly membership way back in 2012, and have never looked back. I have since read many novels, a few nonfiction books, and have listened to quite a few of the Great Courses; in particular, the Literary Criticism courses.
My favourites are the ones lectured by Professor Arnold Weinstein. One of the best ones, in my opinion, is called A Day's Read (also jointly narrated by Weinstein) which focuses on the best short fiction in which we should invest our time in. A definite recommendation for the busy writer:) There is also a really good writing course, called Writing Great Fiction, which I'd recommend also – if you're an Audible Member.
Whatever audio book source you choose, this is an ideal method for increasing your daily reading and keeping your ideas fresh and up to date.
What You Should Be Reading and Why
Just a short entry here, as it's difficult to recommend to writers what they should be reading about. You're going to read what you want to read, right?
But I just wanted to remind you of a couple of well-spoken about points:
Read Widely
Read widely in your chosen genre
And that's it. If you keep those two things in mind, you shouldn't go too far wrong:)
Why?
You must be well read, in order to grow and create new ideas and to write well.
You must know your chosen genre inside and out. You should know it's conventions, it's limitations, and who the masters are. You want to read the Masters and try their styles and techniques. Why do their stories work? Read new genre stories, novels and short stories. And watch and read movies and screenplays. You can learn so much from the screen.
In saying all this, please don't worry too much about it. Just read and continue to write. What you learn from reading is mostly subconscious, and you don't have to invest too much extra time analysing what you are reading. First, get back to reading every day and reading for enjoyment. Then, when you have the inclination, start pulling apart the best, and see what makes it work:)
I hope you found this article helpful. Please let me know your thoughts below, and I'll respond as soon as I can. I'd especially love to know what you're reading at the moment, and your favourite books are:)
Happy Writing,
Erica