Update 9th December 2018 – The How to Write a Novel class is opening on December 11 at 10am EST for One Week ONLY –
To be emailed when it's available again, head over to Holly's and sign up to be on the notification list: HTWAN Launch List.
---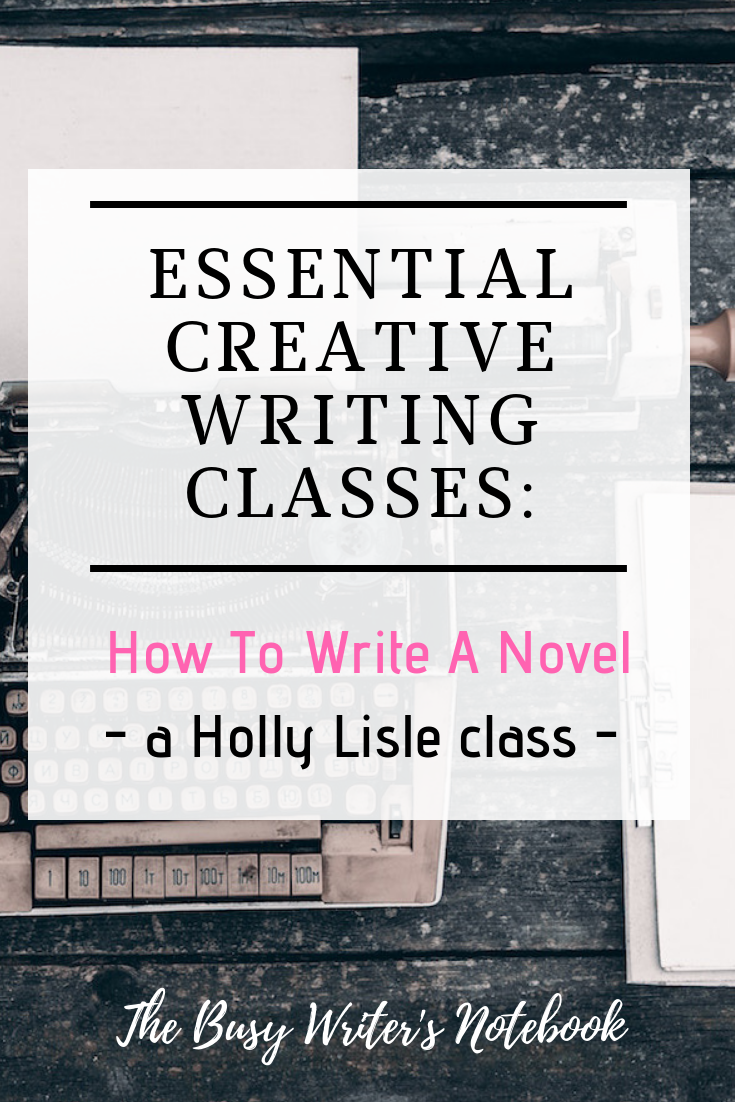 Do you want to write a novel? Have you started over and over again, and never finished? Or do you just think about it and read writing how-to books over and over?
I have an answer for you…
Holly Lisle, writing teacher extraordinaire is finally releasing a "How to Write a Novel" class.
You have no idea how happy this makes me!
It goes up for sale on December 11th 2018, at a special intro price, because she is still writing it, so it may have a few errors and inconsistencies in it.
---
This page contains affiliate or referral links, which means I receive a small commission if you decide to click through and buy anything. This is at no extra cost to you, but helps me maintain this website 🙂 If you want to know more, please read our Affiliate Disclosure.  Links on this site may lead to products for which the site owner may receive compensation.
---
Here are the details:
The Class: How to Write a Novel
Available from: HollysWritingClasses
Duration: 8 Months (currently 37 weekly lessons)
Price: This is a Big Class so it has a big price, but this Early-Bird Version is:
Single Payment: $376 Yet to Be Announced.
Subscription Payment: $47/month for 8 months. Yet to Be Announced.
This second round of early-bird version is available from December 11 2018 at 10am EST for One Week Only.
I'm looking forward to seeing the cost and if there are any special bonuses for this group of writers who join in at this time 🙂
What this Class Is:
The objective of the class is for you to finish a novel you start on the first day about a week after you take the last lesson.
This class is going to be a step-by-step process of writing your novel and Holly is going to make it Doable, so that you CAN finish it in that time.
You get to write as many other novels as you want using the same class, in its upgraded versions, at no extra charge.
You can grab a full outline of the class from the promo (affiliate) link here:
Early Bird Version "Particulars"
I have to remind you that this Early-Bird version is just that, and you'll be getting the class in its first Version, therefore, it will come with all the -what's the opposite of perks?- within it, including:
This version will have bugs, typos, and mistakes.
Bonuses of the Early-Bird Version
This version comes with:
Yet To Be Announced
The special price.
I hope you think about taking the class, if you're still trying to write your novel, that is.
I LOVE this class so far! I have to admit, I've fallen behind, but that's on me and my commitments at home 🙂
But I do hope you'll join me and we can work together in finishing our novels in 8 months time!
---
---
Hope to see you in there!
Erica
If you're unsure about this Big Class, check out Holly's  FREE flash fiction writing class — you end up writing 5 to 10 flash pieces in 3 weeks:)
Update:
Holly is occasionally doing a live stream, following questions from students. Here is the one from Week 1 of her lessons and gives an extra way to play the "artifact game" in building a story idea for your novel. Here is the youtube video: (it's a long live stream replay – but gives you an idea of what Holly is like – plus you can pick up some great writing tips, and a free worksheet).