Finding time to write; one of the biggest hurdles of them all. In this brief article, I want to give you some tips I've discovered along the way, on how to simplify life just a tiny bit, in order to make more time for writing. Try just one writing productivity tip this week, and see what happens.
Happy Writing x
---
This page contains affiliate or referral links, which means I receive a small commission if you decide to click through and buy anything. This is at no extra cost to you, but helps me maintain this website 🙂 If you want to know more, please read our Affiliate Disclosure.
---

There are different methods for simplifying life and finding time to do things. Below are things that have worked for me, and are pretty straightforward, and very practical. They include:
Short and Smart Meal Planning – Shopping, Food Preparation, and Cooking
Exercising – Making it Short and Smart
Productivity Hacks For Writers:
Meal Planning
Now, I've posted about smart meal planning and quick healthy meals already, but here it is in a nutshell.
There are three ways to you simplify this part of your life:
Shopping
Food Preparation
Cooking

Basically, you want to simplify this part of your life/day/time as much as possible.
Find a system that works for you.
Get an app or program to help with fast meals and simple prep time. Some even provide shopping lists
Programs such as 8fit and the 30-Day Body Challenge have the added bonus of having a workout solution too.
Other options include the Happy Body Formula and Michelle Bridges 12 Week Body Transformation if you're in Australia or Michelle Williams' Program in the US.
Shopping
Utilize grocery delivery services to your home, such as Coles or Woolworths (Australia based) or InstaCart, Amazon Fresh, or Fresh Direct (US based).
Food Preparation
Using your app/program to guide you, or just simply change your meals to ones with simple prep and prep-in-advance options.

Cook up a batch of frozen meals or salads on Sunday for the week ahead.
Make bulk items like pasta, risottos, stir-fries and freeze them, or refrigerate them for later in the week.
Make sauces and soups in bulk and freeze/refrigerate.
Prep your smoothie/juice ingredients in advance and store in individual baggies/containers in the fridge (a great tip from Betty Rocker).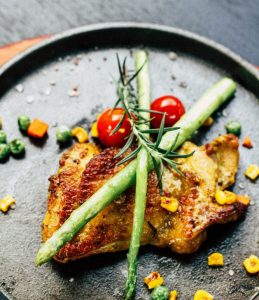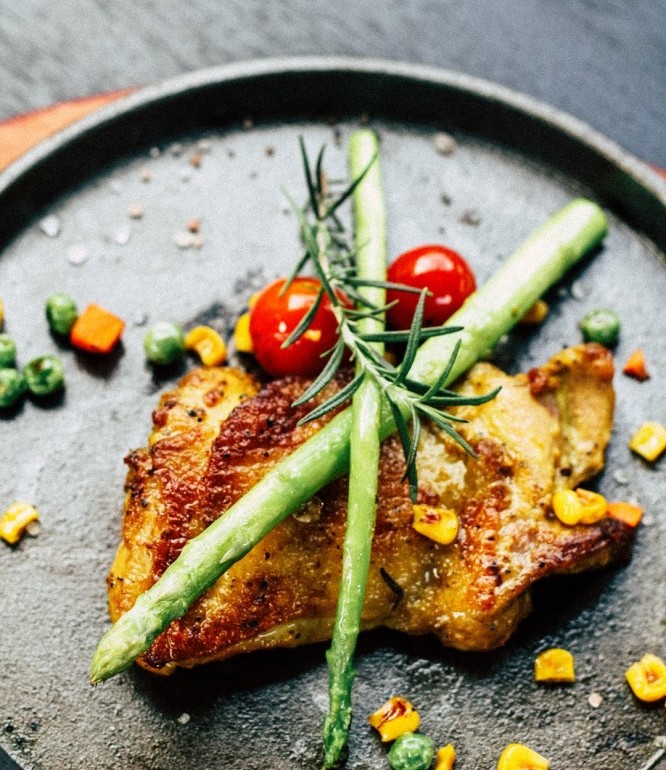 Cooking
Make fast and healthy meals and enlist your partner/family to assist, so you have less time cooking and more time with your family or writing
Try old the old crockpot (also known as the slow cooker), throw some ingredients inside, in the morning, and let it cook itself for dinner that night.
Don't forget Clean-Up. Get your family involved. This isn't all on you. Or create a roster and share duties with your partner and children. Perhaps they could give you a night or two off a week from cooking and/or cleaning up, to let you get some writing done.
If you are after some great slow cooker recipes, check out this website here: or a couple of my favourite books, for healthy, but quick and easy slow-cooker meals for the family:
Writing Productivity Tools
Websites:
There are also a number of great Facebook groups and Pinterest Boards to get follow for new daily ideas. Seach Pinterest under Healthy Slow Cooker Recipes, and see what you can find.
Time-Saving Cookbook ideas include:
Martha Stewart's Slow Cooker
Whole 30 Slow Cooker Cookbook 2018
The One Pot Ketogenic Diet Cookbook
One Pot: 120+ Easy Meals from Your Skillet, Slow Cooker, Stockpot, and More.
Exercise – Making it Short and Smart (and Sweaty)
Choose quality over quantity. We all know that research shows that shorter duration high-intensity workouts produce better and longer lasting results, over more traditional long duration cardio based activities, such as running or jogging. This is great news for us writers; who has 45 minutes each day to go for a run?
The best of them is HIIT – High-Intensity Interval Training and you can usually complete a workout in less than 25 minutes.
Now there are multiple options and opportunity to get some HIIT training into your day — all the latest programs are promoting it — so it's just a matter of picking something and sticking to it (in order to get the benefits you want and see the results you're after).
You can even combine HIIT training and Meal Planning Apps or Programs.

Now some programs have longer workouts so try to find something that has predominantly shorter workouts.
I really like the 8fit Pro app and the 30 Day Body Challenge which both boast workouts under 20 minutes. Other options include Shaun T's Focus T25, high-intensity workouts in 25 minutes (not including the 5-minute cool-down).

I've started the 30 Day Body Challenge because I was suckered in by the marketing and wanted to try it in addition to 8fit, because it's FREE. There is a longer program promoted after you finish the 30 Day Challenge, and an eating program which is paid and this is where Bree obviously makes her money. It's a good strategy and she and the programs are worth it, in my opinion.
I wrote this draft a few months ago, and have since purchased her 90 Day Challenge and the 30 Day meal plan. Both are excellent products, and I'll review them fully, further down the track. The workouts in the 90 Day Challenge are getting longer; but are circuit based, so you can reduce the number of circuits if you need to. I think Bree's Meal Planning advice (provided in the 90 Day Program) saves extra time throughout the week and balances out the work-out lengths.
Quick workout options for the busy writer include:

As you can see, there are a number of writing productivity tools and apps which you can use in the areas of meal planning, food shopping and quick workouts. Every other day a new and improved fitness method is promoted to me on Facebook, so just be open to the possibilities out there, and pick one.
Pick one method in each area and stick with it for at least 30 days, and see how it improves your spare time writing or other projects.
I'd love to hear how you get on, and what tools you like to use to keep yourself productive when there are so many aspects of time that we so-call need to focus on.
In the meantime – Happy Writing and Happy Training!
Erica