The beginning of a story is essential, and in terms of getting published, the beginning is the most crucial part of the whole story. How you begin, determines whether the editor or reader's level of captivation and will determine whether or not they read on. Ideally, your beginning should spring the expectations of the reader to the whole story.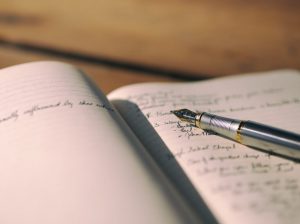 The importance of the beginning of your story shouldn't steer you away from actually finishing the story. Most writers blackout when they come across a blank page; they have the feeling of wanting everything to be perfect. It doesn't have to be like that. Although the first part of your story is usually what most will read, It still doesn't have to be where you will start your writing. Start wherever you like (middle or ending) as you can always go back and write or rewrite your beginning at any time.
Remember, the most important thing is to get something down on the blank page.
Don't be afraid to make a mistake; you can always fix it later.
Unless you are extremely lucky, a great story beginning might not come to you at first. As you progress through the first lines, you see your story turning into something that the reader can't stop reading until the very end.
Looking for Creative Ways to Start a Story? Here Are Some Quick Pointers:
•  Introduce Your Primary Character Quickly
For a lot of stories, readers care about the plot of the story just as they care about the primary character. So try to introduce your main character as soon as you start your story, as readers tend to build an emotional relationship with him or her.
•  Introduce the Setting of Your Story Quickly
Here you have to create a setting that tells the reader the time zone or place the story is taking place. For example, is the story taking place in a contemporary working environment in NYC? Or in a place in Ancient Egypt?  Try to let your readers know quickly, in order not to feel confused.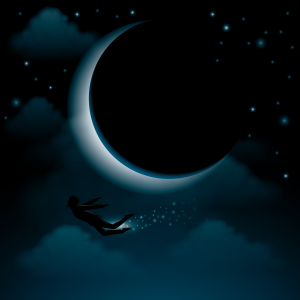 •  Let Your Reader Know What Kind Of Story It Is
Are you writing a fiction? Fairytales and Elves? Horror? Thriller? Or Comedy? Make sure you start it early in your story because readers tend to build expectations on your story from the very beginning and they may be let down if you switch your style along the way.
•  Build The Suspense
Build the suspense and make your readers wonder about what's next? Any missing information gives room for lots of questions in the reader's mind and it builds curiosity as well — which makes the reader want to read on to the end.
•  Start Later in the Story
In order not to make your story look like a long boring conversation, consider starting at the interesting point, or even within the action. It is important to start somewhere that will immediately capture the interest of the reader. Keep in mind that you might lop off a couple of pages, but don't feel bad, for those pages might not be wasted work. They are part of the necessary process of what will lead to an interesting story.
I hope this gives you a few ideas in starting your current story, or how to revise a work in progress. I'd love to hear your thoughts, and how you're going with your story. Please leave me a comment below, and I will reply as soon as I can.
Happy Writing
Erica