My current focus and work in progress have definitely now become that of short story writing, it's official, and I want to chat about it all in more detail today.
---
This page contains affiliate or referral links, which means I receive a small commission if you decide to click through and buy anything. This is at no extra cost to you, but helps me maintain this website 🙂 If you want to know more, please read our Affiliate Disclosure.
---
I have mentioned it before, and I've been slowly coming back to my love of short stories and short story writing for a while now, but just haven't jumped right in. I'm all caught up with "writing my novel" and being a "Novelist", and also by writing a breakout novel and becoming a Bestseller. All big dreams, which are great to have, but I can see how they have been hindering me in my journey as a writer and slowing down my progress.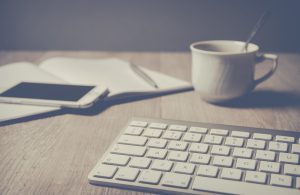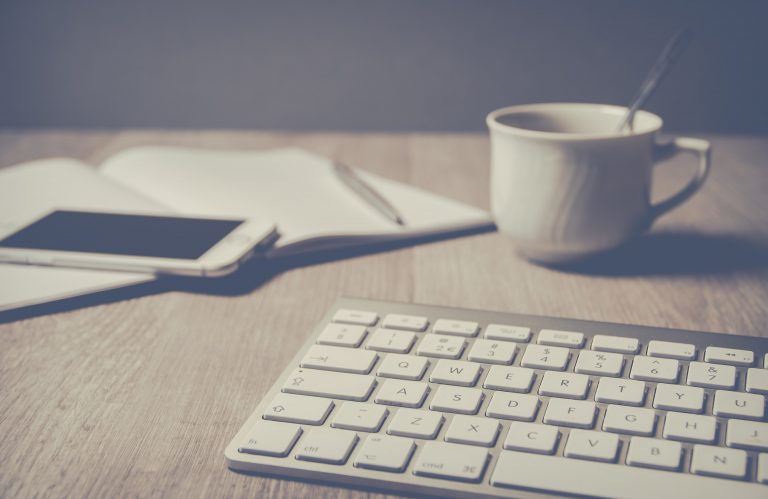 I am forever waiting for the right time to write; the perfect setting, climate, and moment. Believing that I was destined to write novels…. Jumping from one idea to another, and never really finishing anything.
But the truth is, there is no right moment, and for me right now, in my point in life (this may be very different for you)focusing on writing a novel is just a bit too much right now.
A New Focus: Writing Short Stories
And so again, I've fallen back to thinking about writing short stories, which I've really only done at school. But I have always loved short fiction, loved reading it, and in reality, most of my favourite stories are short fiction.
I had wanted this site primarily to be about novel writing, but I can see now that my future is going to be short stories, at least for my immediate future, and that this website, will follow me and reflect that.
It is true that I'm still looking for a way to make money off my writing, so I can continue to be at home, look after my daughter, and supplement my partner's income.
But for some reason, only just recently, I've only just become aware of the financial possibilities of writing short fiction.
And they are pretty decent. for flash fiction, short stories and novellas. You just need a plan.
In my search to educate myself in short story writing and self-publishing, I've only found a few decent and informative books and online courses, that have really helped me develop my short story practice.
2 Key Lessons Learnt from my Recent Study into the Craft of Short Fiction:
It's by reading a lot of short stories that can really help your own writing.
Write a lot. Over and over again.
Four resources have helped me focus and have given me a structure/template to follow in my short story (hopefully profitable) writing journey:
Dean Wesley Smith and his website, ebooks, and writing courses
Holly Lisle and her writing classes, especially her Free Flash Fiction Writing Class
James Scott Bell and his books on writing short stories
The Literary Fiction Workshop website and associated books
If you are interested in pursuing the art (and potential profits) of short fiction, like I am, I definitely recommend these four resources as your first point of call.
1. Dean Wesley Smith
In particular, check out Dean's recently updated article "Making a Living With Your Short Fiction". From my recent reading into succeeding in the realm of short fiction; you need to have a big catalogue of work, and this article proves just that.


In this article, he lays out how to achieve a living wage and career from writing short fiction in approximately 6 years (with an income of approximately $34,000 a year).  The key points and assumptions from the article are:
You Need a Good Work Ethic. He suggests writing 1000 words a day, 5 days a week, and two weeks off for holidays. This would result in one 5000 word short story per week, giving you 50 short stories per year.
Write Across Many Genres
You Need a Love of Short Fiction
Three Main Income Sources to Start With:

Sell Your Story to a Magazine or Anthology (at least 5c word)
Indie Publish Your Story (with an estimated 2 sales each story, per month)
Group Your Stories Together and Indie Publish Your Collections

The Overall Plan:

Sell 5-10 stories each year to traditional markets. This will give you exposure (most importantly) and extra cash
Indie Publish the rest individually
Indie Publish Collections of your stories (when you have enough), in 5x story bundles and 10x story bundles

Dean's estimates after Year 3, with 150 stories written and about 100 Indie published, you could earn almost $15,000 for Year 3
Each subsequent year, add approximately $6,400 following the 50 stories written and submitted/published tactic.
2. Holly Lisle
Holly provides a lot of valuable resources to writers, but my favourite so far is her free course on writing flash fiction, Write Flash Fiction that Doesn't SUCK (this is an affiliate link by the way; if you end up purchasing anything on Holly's website, I'll receive a small commission, at no extra cost to you).
This course is amazing and got me really believing that I can actually write short stories. I definitely recommend it, it's free, plus you get access to her forum, where you can get heaps of extra support and help.
3. James Scott Bell

James Scott Bell has written a number of excellent books and many articles through Writer's Digest, but this is my favourite, and I'm using it in conjunction with what I've learnt from Holly Lisle and Dean. You can find more about James Scott Bell and his writing on his website James Scott Bell.

4. William H. Coles and The Literary Fiction Workshop
The Literary Fiction Workshop by William H. Coles is the last addition to my list of short story writing resources. As I am undyingly drawn to writing a literary novel one day, I am also drawn to writing literary short fiction, and this site is an excellent resource in furthering one's education in mastering the literary short story.
Well, that's about it, so far in my new journey into short story writing. I hope you've found this short article informative and helpful to your own (short story) writing journey.
Have I missed a good source of short story writing magic? What have you found helpful? Please let me know in the comments below and I'll reply as soon as I can.
Happy Writing
Erica
Please remember, this page does contain affiliate or referral links, which means I receive a small commission if you decide to click through and buy anything. This is at no extra cost to you, but helps me maintain this website 🙂 If you want to know more, please read our Affiliate Disclosure.