A great way to save time each day is by having a great meal planning system in place. Today I will walk through – quickly, of course – a few options that you could do well to invest in, to help reduce time wasted on shopping, meal preparation and cooking. I will focus on three aspects, which should improve your daily productivity load:
Shopping
Meal Preparation
Cooking
This article follows on from my recent post on saving time from shorter workouts with the 8fit Pro App.
Increase Your Free Time by Shopping Less
There a number of ways to help you spend less time grocery shopping.
Try to shop only once a week, instead of multiple shops throughout the week (you may have to do a second shop to maintain fresh produce.)

Copyright: Image by StockUnlimited

Utilise home delivery services such as Amazon Grocery and WalMart Grocery. Most have a free delivery built in somewhere, and as an added bonus to saving your precious time, you end up saving more money, as you buy less impulsive purchases, and less junk, you tend to stick what you need and want.

Amazon Grocery has free delivery options for Amazon Prime customers on items which apply. Amazon Prime members also have access to AmazonFresh, which is a new fresh produce and grocery service to eligible areas.
Other home delivery grocery services include Coles and Woolworths (in Australia) and MySuperMarkert (in the UK) and FreshDirect, LocalHarverst and WalMart Grocery in the US.

Take turns with a family member. Get your partner to shop instead of you, once in a while:)
Start Smart Meal Planning and Preparation
One of the best ways to save some time is to use some smart meal prepping and planning tools. You can do this yourself, by choosing easy to prepare and freezer safe meals, which you can make in bulk at the start of the week. Or plan to make twice as much at each meal, and freeze the leftovers for the following week.
Any amount of time saved on meal prep or cooking will give you more time for your other duties and creative pursuits.
There are paid services again, which can help in this area, such as phone apps and online programs. The meal planning portion of these programs usually includes meals laid out in advance, recommendations with food preparation and printable weekly shopping lists.
My Favourites Include:
Start Smart Cooking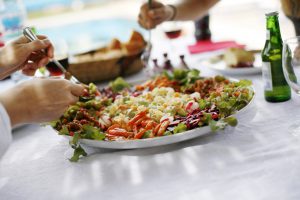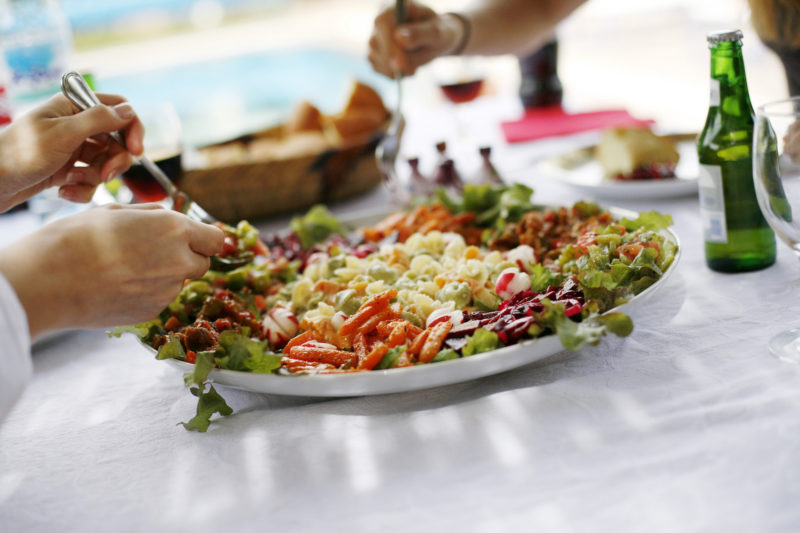 There are also fully paid delivered healthy meal options out there too, probably better suited to the singles and couples out there, rather than those with a family, as they can be quite costly for multiple people.
In the past, I have tried out Lite n' Easy for example, firstly as a weight loss program, but the second time, as a time management tool, as I had no time or energy to cook healthy meals for myself.
If you are a single writer with a day job, something like this may be extremely valuable to you, and you may have missed the opportunity before, thinking these types of programs were for weight-loss only.  Well,  they most definitely are not.
Best Programs for a Smart and Fast Meal Planning System:
Price (rrp): $199 upfront or $19.99 per week (12 Weeks)
Duration: 12 weeks
Other features: Full Body Transformation Planner.
Rating: 4/5
Format: Online and App Available
Now I have completed Michelle Bridges 12 Week Body Transformation a number of times, and again and again, I find myself thinking that the recipes and the meal planning is totally the best thing about the $199 AU program, and it's worth it! And the best thing is, you can download and keep the recipes forever!
Programs are made to your targeted calorie intake for the day – for women, this is typically 1200 calories a day, and men it's 1800 calories a day.
If you are to make full use of this program, then you will want to be following the exercise schedule. Here lies the only negative I've found with this program. The workouts are great, but they do tend to be on the long side. However, with the time you save with your meal prep and cooking, maybe the longer workouts will be able to fit in your day!
There are multiple programs to choose from, depending on your goal;  from those wanting to lose weight: the Beginner, Intermediate, Fit for Fifty or Learn to Run programs, and Advanced, Lean & Strong, 10k Running, 10k Running Advanced, 1/2 Marathon, 1/2 Marathon Advanced or Marathon programs, as well as the Move programs, designed for those with a lot of weight to shift.
My Recommendation: Pick the program you want, download and print or save the recipes and plan to use again and again.
Duration: 30 Days
Price (rrp): $37
Other features: Associated with the free 30-Day Body Weight Challenge.
Rating: 4/5 – so far…
Format: Online and pdf downloads
This program with multiple products including a Guide to Eating, Daily Menu Guides, Grocery Lists and 75 Easy-to-Make Recipes (gluten & dairy free, with vegetarian options). It also comes with 4 Cookbooks including 170+ healthy recipes.
I've only just started this meal plan, but I love it so far! Love how Betty Rocker simplifies food prep, shopping and her meals, using the same ingredients in multiple recipes.
I have very high hopes for this program, and I will update this post in a few weeks after my 30 days are complete.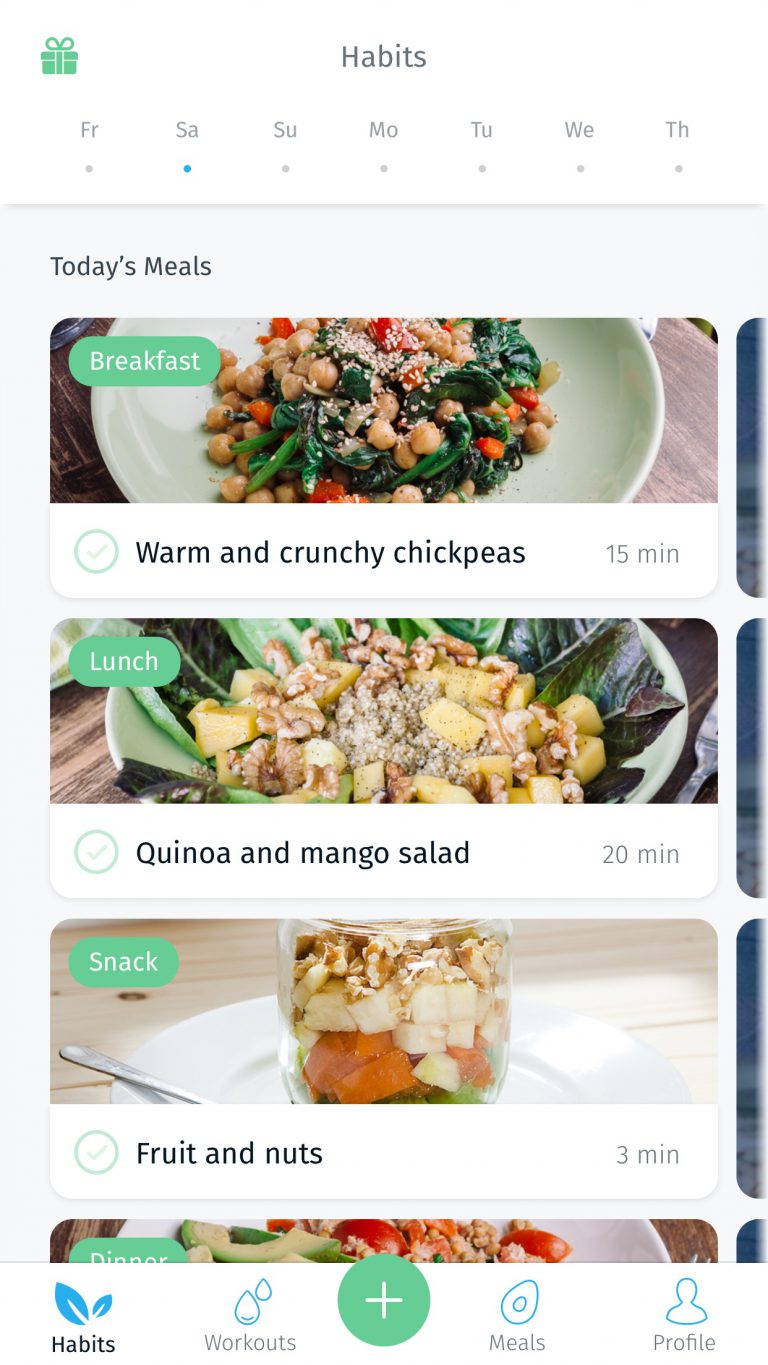 Price (rrp): up to $59.99 for the 12 Month Subscription.
Duration: 3 month or 12 month subscriptions available
Other features: Training function with Tabata and HIIT style workouts.
Rating: 4/5
Format: phone and tablet app for iOS and Android
The Meal Planning in the 8fit Pro app is pretty awesome; I love the recipes, the variety, the ease of cooking, and the shopping lists, and the ability to narrow down your diet to exclude certain food groups or items (such as dairy, or tomatoes, or peanuts).
The only two small issues I have with 8fit, is the single serve only option and user experience. There is no ability to change your serving size or the number of serves, which makes it harder to determine how much you need for, say 4 people. Now, I know you can just quadruple recipe, but some recipes don't work like that, especially if it's a baked item. The other issue is the user experience and ease. I feel that it lacks a bit of intuitiveness especially after using apps such as Michelle Bridges 12wbt.
The other issue is the user experience and ease. I feel that it lacks a bit of intuitiveness especially after using apps such as Michelle Bridges 12wbt.
Now, I hope this gives you some ideas into how you can simplify and smart your daily cooking and related activities.
How do you fit Meal Planning into your writing day? Do you have a program you love and want to share? Please comment below, and I will get back to you as soon as possible.
Happy Writing:)
Erica