Updated: December 6th 2018


Are you looking for an awesome Christmas present for the writer in your life? Well, after some research, I've sourced the best 18 Christmas presents you could ever buy (or not buy) for your loved one, with all budgets covered.
This page contains affiliate or referral links, which means I receive a small commission if you decide to click through and buy anything. This is at no extra cost to you, but helps me maintain this website 🙂 If you want to know more, please read our Affiliate Disclosure.
This article is for you; friends and family of your writer mothers, father or siblings, children, other relatives and friends. And if you are a writer reading this – send your family the link, or print it out and leave it lying around for your family to see:)
Now, you could buy your husband a new watch or some tool… But if they're a writer, especially an aspiring or fledging writer, then nothing would make them happier than for you to show your understanding and support of their dream this Christmas. I, for one would love this. and it would be my best Christmas ever!
In a nutshell, we fledgling writers would love Time (to write) and Support. The ideas below are meant to reflect this:)
I break down my list into 6 sections depending on your available budget, including a couple of ideas for free gifts, which will most likely be the best thing your writer-family will ever receive from you, showing your support of their dream.
1. Top 2 Free Writers Gift Ideas:
Here are a couple of awesome free gifts, which will mostly likely become the best writer-present they ever receive:
1. Give them A Room of Their Own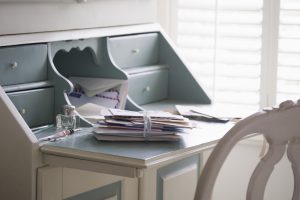 Make a space for your writer-family member. Show them your support by giving them their own 'writer's space'. By this, I mean, clear out a space, corner or a room for them, and even set up a desk and chair for them to get started. Many writers know they need this, but have never actually created it for themselves. Create it for them!
Available from – Your heart and your home 🙂
Price – Invaluable!
2. A Book of Handwritten Gift Cheques (good for the little ones)
Help your child create a book of gift-cheques for your writer-mother/father. Put things in it like: Clean the Bathroom while Dad Writes, Cook Dinner (while Dad writes), Read Quietly in My Room (while Dad writes) etc…. You get the picture? Just like the old book of blank cheques, we used to make as children for our parents, but make this one with a 'time for writing' focus.
You could also do this for your partner or elder parent; and you'll be able to go further and give them entire nights off, or dinners, or cleaning, or food prep-off.
Once again – available – from the heart:)
Price – Invaluable!
2. Top Writers Gift Ideas Under $25:
1. 'Writing' Mugs
Every writer drinks coffee (or maybe tea), and for some reason, most of us humans love a new coffee mug. Here's a few ideas for a writing inspired coffee mug for your author buddy:)
I Write mug by 3dRose

Please Do Not Annoy The Writer Black

by 3dRose

I'm Silently correcting you're Your Grammar Coffee Mug, 11 Oz

by Heaven of Mugs

All available from Amazon


2. Novelty Gifts
Novelty gift ideas are another way to go, especially if your gift is someone a little less close to you; perhaps your secret Santa gift, or a gift for your great aunt. Try the following ideas for size:
The Writer Emergency Pack with 26 illustrated idea cards to stimulate the writer brain.

The Writer's Toolbox:

Creative Games and Exercises

A Writer's Clock – a decorative 10″ wall clock from CafePress
All available from Amazon


3. Expensive Writer's Notebooks
Many writer's love our Moleskine's, but they are a little pricey, which may make this a thoughtful and appreciated gift. My personal favourite notebooks are:
The Decomposition notebooks are also on the pricey side, making them ideal gift material. I prefer the spiral bound versions, but there's also plain bound versions available too, with many different covers to choose from. I've provided a few examples below. Perfect for the eco-conscious writer.




4. Writerly Subscriptions
Self-explanatory, but saves them money with things they would like to have on their shelves:
A Writer's Digest yearly subscription – ebook edition
A copy of the Writer's Market – if they need the latest one
A subscription to a favourite literary journal

5. Interesting Writing Books
They probably have a dozen or so writing books already, but why not pick up something different and visually stunning? The Wonderbook is a wonderful addition to the fantasy and sci-fi author collection of how-to writing books, with this one focusing on the visual element.


3. Top Writers Gift Ideas $25 – $50:

1. Writing Planners/Calendars
Every writer needs a planner for their work, or better yet; a wall planner. Check out this favourite:
The Panda Planner – "Best Daily Calendar and Gratitude Journal to Increase Productivity, Time Management & Happiness". The cutest little planner and journal in one – perfect for the aspiring writer.

2. Their Favourite Books in 1st Edition
That's if you can find one, and know what their favourite books are…..
3. Gift Cards

The easy-peasy gift solution, but also a much-appreciated gift for a writer. I'd recommend either an Amazon or iTunes gift card, to keep it to a writerly theme:)

4. A Big Supply of Notebooks and Pens
You can make this one cost as much or as little as you want, just bundle up whatever you have in a size appropriate Christmas gift bag, and you're all set. You could grab this from your local newsagent or order through Amazon and have it delivered.
5. A WhiteBoard
For all their storyboarding and outlining needs. This is another item I'd love to buy myself, but have never got around to.
4. Top Writers Gift Ideas $50 – $100:
1.  A MasterClass Writing Gift Class
If you haven't realised, MasterClass also provides a number of excellent writing classes, that your writer buddy may be interested in. Currently, there's Margaret Atwood, James Patterson, Judy Blume, and RL Stine available, just to get you started.
Individual classes cost $90 and they have a Gift-Option, which makes it the perfect, easy gift, if you are looking for something a little more pricey, and something you can grab online.
If you're feeling very generous, then you could also look at gifting the All-Access Pass, which gives your nominated giftee access to all the MasterClasses for an entire year.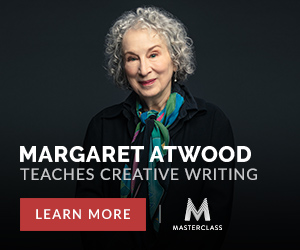 2. Gift Certificate for a Home Cleaner
Showing your support of your writer-family is the best present, so why not invest in a cleaner, to free up some time for their writing. This would also apply to gardening and cooking etc.
5. Top Writers Gift Ideas over $100:
If you are feeling extravagant, and want to spend a little extra on your loved one-writer this year, and then check out these different ideas:
1.  A Smart Notebook and Pen
Does your writer friend still love to write their stories in notebooks? What better present than one of the new smart notebooks and pens. It smartly converts all their text into digital text, and saves them from having to type a thing, other than check and edit the transfer:) I really hope my husband reads this far down 🙂
Neo Smartpen N2 (Titan Black) with Professional Notebook
This appears to be the best option out there. I had wanted a Moleskine Smart Writing Set, but the reviews were rather negative. The Neo Smartpen appears to have the best reviews. You can also buy more of the Professional Notebooks, or 3 Packs of the College Notebooks, at a pretty good price.


2. A New, Comfy Office Chair – if they need one…
6. Top Writers Gift Ideas over $200:
Lastly, the Expensive Gifts. Here a few deeply, extravagant ideas for those who like to go BIG!
1. A Weekend/Week retreat to a nearby, but not too near Resort/Hotel/Cabin
This is for Writing Only, where your loved one can take some quality time away, and just write.
I would LOVE THIS. Even just a weekend would be amazing for any writer, to have time to devote entirely to writing. But it would be a rather financially-expensive as well as a time-expensive gift – especially if you'll be responsible for looking after/ maintaining the remaining household.
2. Entry to a Writer's Conference
If you have a local one coming up, then this would make a much appreciated, and thoughtful gift. You'll have to do your own research for this one…
If nothing pops up, and you rather like this idea, then why not spend a little (actually, a lot) more and shout them to a Story Seminar by Robert McKee. A lot more pricey, but the most incredible and valuable conference. Although it's geared towards screenwriters, it's extremely applicable to all writers of fiction. This is an intense 3 whole days of Story Magic. You can check out more at McKeeStory, or purchase through the Writers Store (where you'll receive a free copy of Story, the book, and I'll receive a small commission from your purchase).
3. A New Notebook; the digital kind (or laptop/desktop computer)

Now, this only applies if your writer buddy's current notebook is currently broken, or of the older, outdated model, or if you just want to treat them really big.
For me, OMG, I would love it if my other half bought me one of the new Apple iMac Pro's, available December 2017 (but not yet apparently! ). If you are interested – check the Apple Store HERE.
Some other good writerly options would be something practical and portable:
My Top Picks for a Notebook Pressie are:
MacBook Air – for Apple lovers
For the Windows fans: The ASUS Chromebook Flip (a flippy notebook which can also be used as a tablet – it has a touchscreen.)


I hope you've found this list informative and it has given you some different ideas for your writing-loved one. I'd love to hear what you end up getting for them, let me know in the comments below, and I'll reply as soon as I can.
Happy Writing!
Erica
Please remember, this page does contain affiliate or referral links, which means I receive a small commission if you decide to click through and buy anything. This is at no extra cost to you, but helps me maintain this website 🙂 If you want to know more, please read our Affiliate Disclosure.