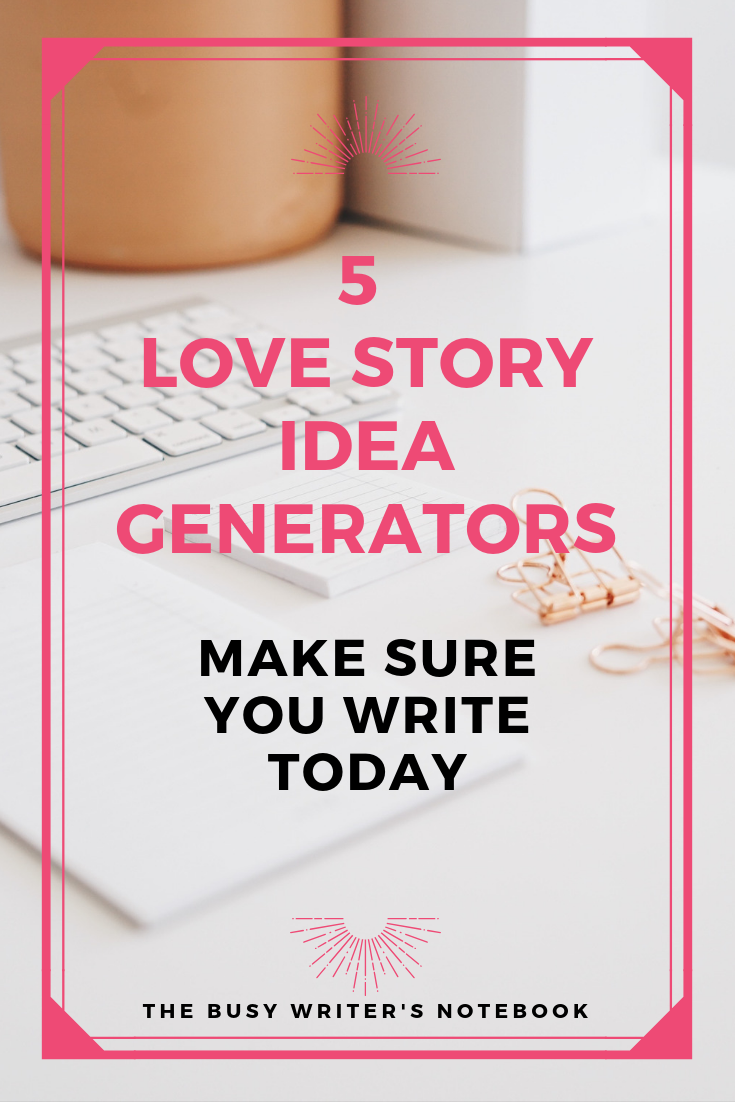 There are a few story idea generators out there, and today I wanted to give you a handy list with all the best ones.
This week, I'm focusing on Romance. That's right, romance… Aka love stories. This is a very popular genre that people love to write in or give a go, since it's such a popular genre for readers.
Even if you don't usually write romance, you've probably thought about it before. And even if you haven't, its always good to have a few handy tools to help fill out your romantic subplots or small storylines.
Using an idea generator can help you to come up with romance sub-plots and help you to fill out already established storylines, or add in a few exciting conflicts.
How to Use a Story Idea Generator:
Firstly, set a time limit to your interaction with these idea generators — just a recommendation 🙂
Story ideas or prompts are never set in stone, even if they have a lot of detail contained within them. Use what you want from them. Twist them, Warp them, Reverse them. You can do what you want with them, in order to create a story that comes from you.
So, finally here 5 excellent — or well-meaning — romance story idea generators for your perusal 🙂
A pretty interesting generator, and it gives you a pretty decent blurb based on your story inputs. There are a lot of inputs though, so it's great that they have an auto-fill button.
They also have a Paranormal Romance Blurb Generator 🙂 Just like the previous blurb prompt, it may have a little too many ideas, but it has the paranormal element, which is perfect for many writers nowadays.
This generator is rather repetitive, however, you don't really get too many variations on the general story. I do like Plot Generator UK, but probably they're shorter story idea generators such as the Story Ideas Generator.
For me, however, I prefer a shorter story idea, which gives my creative brain more room to move. So if you're like me, check out the next one:
"Specifically romance-oriented story ideas"
This generator is fun! It gives you short story ideas to work from, which is great for your creativity — you don't want to overcrowd your mind. Within the romance generator, you can also alter the prompts by choosing between, Fantasy, Modern, or Sci-Fi – this makes for some great prompts.
There are a number of writing generators within Seventh Sanctum as well, so it's great for other genres too. These include Quick Story Ideas and Themes, Plot Twists, and Envisioner – which combines legends, tales, and stories with new unexpected elements.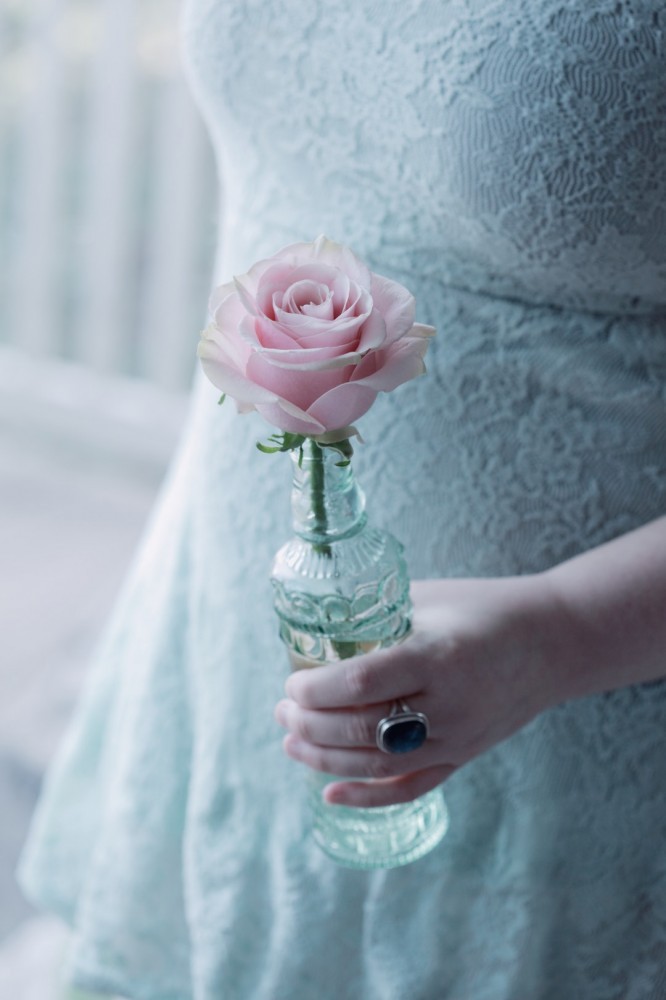 Springhole is a favourite resource amongst my more fantasy-minded writer colleagues. And guess what?! They have a generator too. This one is super fun! And has the paranormal element too. All you have to do is click the "puntificate" button and it generators a short 3 line story idea. Pretty nifty! Check out my first generated story idea below.
Inter-species Romance Pairer is also from Springhole. Click the button and it will generate two species' for your romance story. How would this story go…? Water Elemental meet Human….?
If you follow the links below the prompt, Springhole will lead you to a 'how they met' generator…
Plus they have a great number of other story plot generators — you can seriously lose a lot of time in here — which kinda defeats my whole goal of helping you manage being a "busy writer" :/
These guys have a number of romance-type plot generators, including, the Basic Romance Novel Plot, LGBT, Paranormal and Mystery/Crime Romance Novel.
These generators give a lot of character detail, which might be great for some writers – I don't need it though.
What I like about these generators, is that they give you a character and get you to start asking questions about them, how they met, where they met. Asking yourself questions, and then answering them, is an excellent way to tap into your muse.
The prompt ends with some conflicts to your story and to your lovers and resolution and realization ideas. All very muse-invoking. Read further on to see one of my generated romance novel plots.
I've done a few of these, and I must say, I do like them. Even though they are computer generated, there is quite a bit of variation, which makes it a nice improvement to the Plot-Generator UK Prompts.
Ran Gen is probably my favourite on the list – I should have put it first! The Plot Generator tool gives you three genre options; either Action, Fantasy, or Romance. Urgh Romance, thank you 🙂 Once you make your choice, it spits out a nice little story idea, very simple, and short, and much preferred by my annoying muse.
This is a great generator for those of you who like the short, limited detail, prompts.
Here's what the generator looks like:


---
Here are a couple of other generators geared to give you a title. This is another way of creating a story. Start with the title and see what comes from there. This is similar to my "use an image/book cover" favourite prompt method.
Romance Title Generators:
UKRifter's Romantic Fiction Book Generator
With the Band Name Generator, you can insert a word that you want the generator to incorporate. Here's what I got when I used the name, Erica 🙂
Hollow Trusting
Erica Authority
Diabolical Of The Brazen
Erica Cabbage
Erica Bait
Not sure how it came up with Hollow Trusting… But I'm loving Diabolical of the Brazen. It doesn't make sense, but it's bringing up some very interesting story ideas for me:)
Below you can find the examples from each of the generators:
Here's My Example From The Seventh Sanctum – Romance Story Generator:
I modified it and chosen a fantasy theme, and this is one of the story prompts it came up with:
—This story takes place on a world of forbidden magic. In it, a diabolical nun accidentally runs into a strong healer. What starts as detachment becomes a passionate affair — all thanks to hunting. What role will a miscommunication play in their relationship?
Here's My Generator Blurb From the UK Plot Generator – Romance:
Matt Vader is a bald, stunning and modest housekeeper from the seaside. His life is going nowhere until he meets Alice Parker, a curvy, smart woman with a passion for dancing.
Matt takes an instant disliking to Alice and the forgetful and predatory ways she learnt during her years in the hood.
However, when a goblin tries to poke Matt, Alice springs to the rescue. Matt begins to notices that Alice is actually rather optimistic at heart.
But, the pressures of Alice's job as a hairdresser leave her blind to Matt's affections and Matt takes up hiking to try to distract herself.
Finally, when creepy lawyer, Susan Vader, threatens to come between them, Alice has to act fast. But will they ever find the incredible love that they deserve?

Image from Pixabay – Candiix
Here's My Generated Plot From Plot Punter – Romance Edition:
This was my first one today, and thought it was just too weird not to include here. What could you do with this story?
The lead character meets an intelligent chef while taking a cruise vacation.
It's revealed that a major character is pregnant!
Magical hijinks bring together a cynical magician and a geeky vampire.
Here's My Example From The Basic Romance Novel Plot Generator:
The girl's name is Sylvia and she is quiet and outspoken. She enjoys gardening. Her occupation is a doctor and overall she is sad.
Her hair is streaked with blonde highlights and to her shoulders and straight. She is 5'8″ and is perfectly proportioned. She wears off-the-wall, unique clothes that make her stand out in a crowd
She meets Alexander on an Indian Reservation. He is an attorney, eccentric and pressured, and he enjoys reading. He appears to be suffering an emotional problem.
His hair is strawberry blonde and in a ponytail tied with a strand of leather. He is shorter than average and has a well-developed chest and strong arms. He wears off-the-wall, unique clothes that make him stand out in a crowd.
Answer these questions:
Why do they meet there?
Why is she there?
Why is he there?
The obstacle to their romance that they must overcome is inheritance. When someone is murdered it brings them to the realization that they can overcome the obstacle.
Finally, Here is my Ran Gen Romance Example:
Having recently broken up, the main character's heart tries to lead the way when they secretly develop feelings for their best friend's partner, leaving the main character confused and unsure about their true feelings.
These Generators Are Just Too Much Fun!
I have to admit, maybe playing around with these generators, aren't the best for your busy schedules — they do tend to use up a bit of your time. BUT in saying that, if you're struggling for a story idea, these can be pretty helpful.
I'd just recommend setting a time limit for your usage of the generators. Say 10-20 minutes to see what you can come up with. It's also good to let the ideas sit with you overnight. You never know what connections your muse might have made overnight.
Would love to get your feedback on these generators. What's your favourite? Please leave a comment and I'll get back to you as soon as I can.
Happy Writing!
Erica
---
---