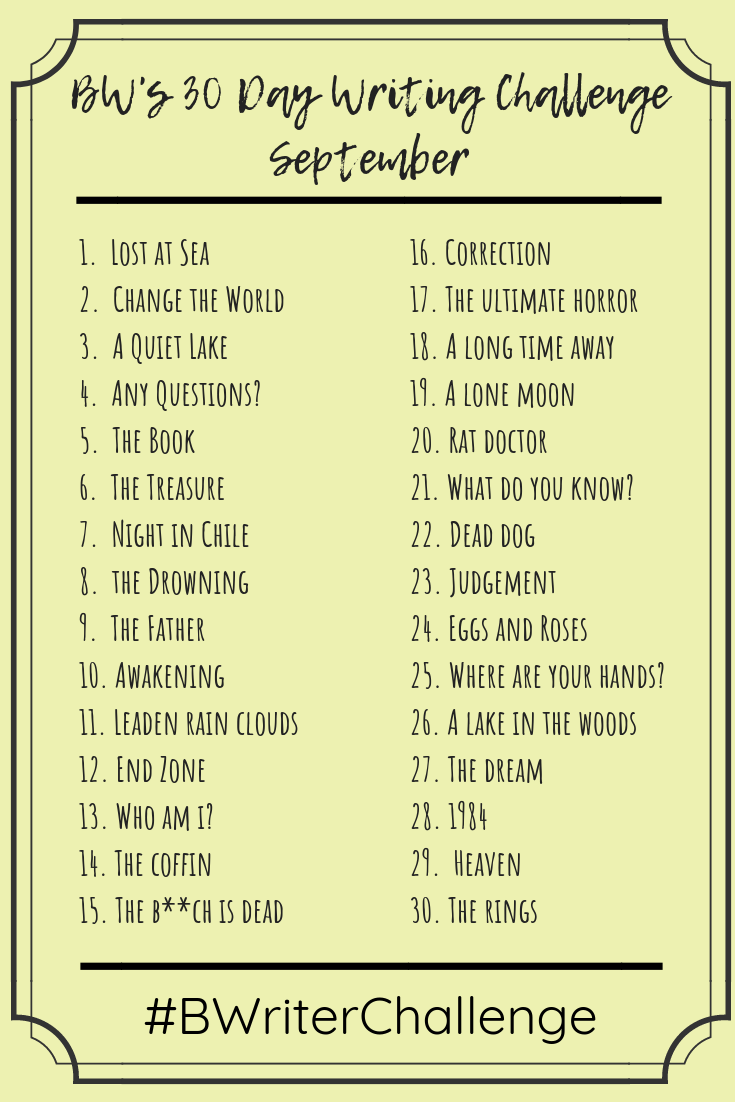 Another month of writing prompts… a writing challenge combining bullet journaling, writing prompts and Morning Pages…
The Busy Writer's 30 Day Writing Challenge For September
Following in the tracks of #listersgottalist (The Reset Girl), and the Boho Berry Challenge,  I  give you (and myself) a list of writing prompts, which are then to be used in one page (or more) of your journal, notebook, or bullet journal; a prompt which will give you a beautiful page in your BuJo and provide some words to add your daily word count:
A Bit of Background on Morning Pages:
Morning Pages was made popular by author and artist Julia Cameron in her popular book The Artist's Way. It's the writing of 3 pages of your notebook, first thing in the morning, in a stream of consciousness style. Cameron also discusses it in her recommended book: The Right to Write (affiliate link btw).
Technically, this writing prompt challenge doesn't follow the 'Morning Pages' format or rules. The Morning Pages influence here, is the idea of writing every day, one to three pages, or however many you want. It is about writing every day; making creative writing and "Everyday" habit or ritual.
September Prompts:
Again, I am running late — but better late than never, right?
For this months prompts, I've used my recent post on last line writing prompts, and transmuted them into one word or one phrase writing prompts. You'll probably be able to see the sometimes pretty obvious connections I've made between the last line prompt/or book to the final prompt on this list.
Brainstorm around these prompts, see what you come up with, or go for a straight up free-write.
I'd love to see what you come up with, so post your results below, or let me know how you go on social media. You can also use the hashtag #BWriterChallenge in Instagram and Pinterest to see my own prompts and how others are going.
Happy Writing!
Erica
---
As always, if you need extra resources, check out my recommended resources here, or sign up for my newsletter 🙂
---
---
This page contains affiliate or referral links, which means I receive a small commission if you decide to click through and buy anything. This is at no extra cost to you but helps me maintain this website ? If you want to know more, please read our Affiliate Disclosure.  Links on this site may lead to products for which the site owner may receive compensation.
---