A Writer's Book of Days by Judy Reeves is one of my most favourite writing books, as it covers so many topics in one book. It is a book of inspiration, writing prompts, self-reflection, and journey. But, I love mostly because it always gets me writing again, no matter what, and always brings me up whenever I'm feeling down about my writing, my writing journey, or my writing goals.
This page contains affiliate or referral links, which means I receive a small commission if you decide to click through and buy anything. This is at no extra cost to you, but helps me maintain this website 🙂 If you want to know more, please read our Affiliate Disclosure.
I found this book in Borders a long time ago, and I've kept it with me, ever since, even when I relocated to Australia 12 years ago; actually, it was the only writing book I brought with me from New Zealand. Now, there exists a revised second edition, which I have on Kindle, which provides me with a second set of beautiful inspirational messages and writing prompts.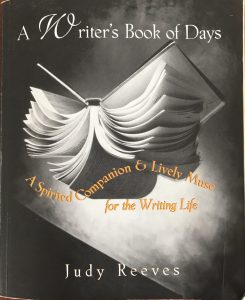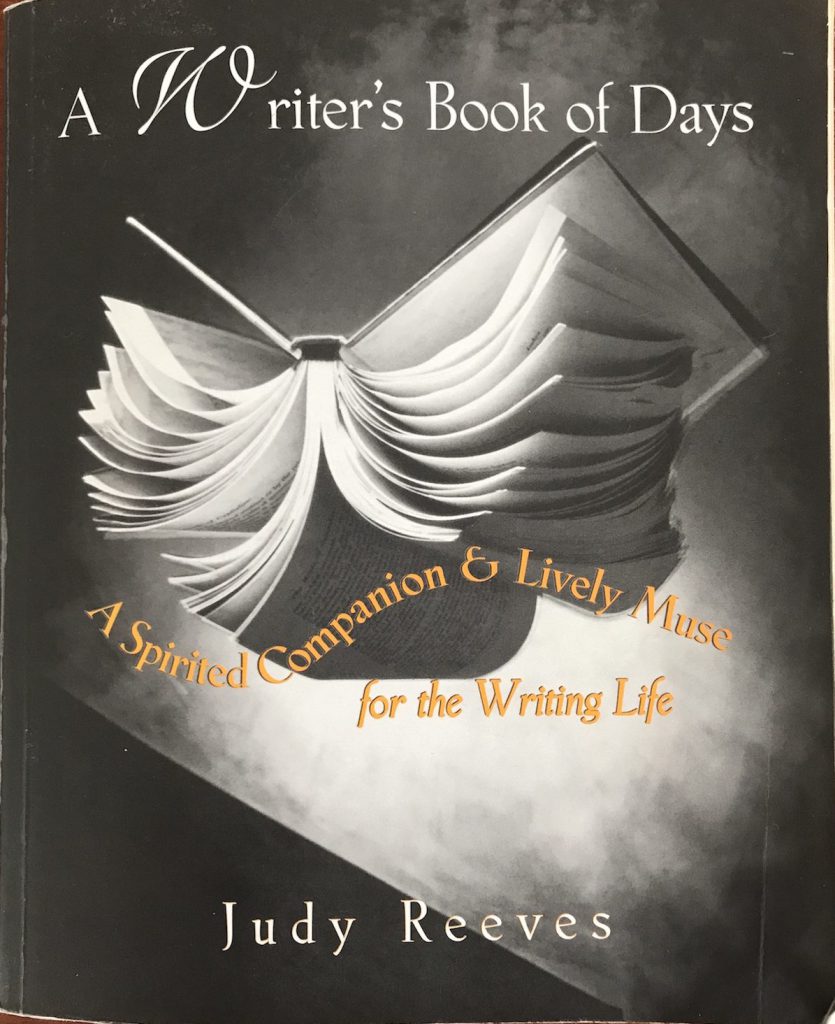 If you can find a copy of the first edition, I'd definitely recommend grabbing it too,  in addition to the latest second edition. This is a lovely book to have in hard copy which you can flick through and get inspiration from.
Summary:
A Writer's Book of Days by Judy Reeves 
Preferred Place to Buy: Amazon
My Ranking: 10/10
Available in Paperback (Kindle currently unavailable)
Published by New World Library, Revised ed. edition (August 24, 2010)
This is a lovely sized book, which makes ideal reading and flicking through; great for lazing in bed or on the couch when you get the chance.
This book is in my top 5 favourite writing books, along with Natalie Goldberg's Writing Down the Bones, Robert Mckee's Story and Larry Brooks' Story Physics. If you are interested in following up on any of these books, click here to read my short reviews on my list of recommended writing books.
Side Note: [I actually prefer Story Physics over Story Engineering, I believe, because  I picked up Story Physics first and only read Story Engineering after, and after reading Larry Brooks's blog, so it didn't really provide much more to me. I also really love the practical aspects found in Story Physics.]
Description
The book is broken down by month, so for every day of the year, you have a new writing prompt or exercise to guide you. In between these daily prompts are articles and sections on inspiration and interesting 'writerly' facts, advice, and literary lore and legend.
Each month starts with one of Reeves "12 Guidelines for Writing Practice", with January's theme being "Keep Writing" and October's Theme of "Write What Matters".
Reeves provides a handy "How to Use This Book" section at the start, which helps to guide you in making the most of her valuable book. She talks about how writing practice is just showing up and writing, and making a commitment to write by making appointments with yourself, just like you do for going to the gym, or to the dentists.
Each chapter (or month), has a new article or tip on basically every new page, and the daily writing prompts in coloured text boxes throughout the chapter. Each chapter is filled with motivating words and writing encouragement.
Who is A Writer's Book of Days For?
This book is a valuable resource for any writer, but especially the beginning or young writer. There is snippet after snippet of inspiration, habits and tips from well-known and prolific authors. I found this book as an amateur writer, and I still love it as much today as I ever did. However, one could debate that I am still an amateur writer…. 🙂
My Rank
My overall rank for this book is actually 10 out of 10. I cannot find anything wrong with this book and I've read it cover to cover many times. I would definitely recommend picking up a copy of the paperback version, as it's a lovely book to flip through and pull random prompts and inspiration from.
I would recommend this book if you are looking for a book of prompts or just a book full of excellent and motivating writing inspiration.
Pick Up Your Copy from Amazon Today
I hope you found this short review informative. If you have your own thoughts or feedback about The Writer's Book of Days, please leave your comments below and I will get back to you as soon as possible.
Until Next Time, Happy Writing!
Erica