Just where do you start – to "be" a writer? The following article is my tips on where to start if you want to get started writing or to re-establish your writing commitment.
I believe there are 3 main aspects or steps to tackle as a writer and to become a writer:
Write every day
Read every day
Create a Vision
"Becoming a writer" takes a lot of things, including; courage, determination and motivation and a bit of talent.
But "being a writer" is different. To be a writer, you must write. And write every day.
On Writing Daily
To be a writer, you must write, every day. 
And finish the things you write. Finish that short story, that poem, that article, that chapter and that novel. Get it to a publishable format and submitting it.
Everyone had different ideas on what it means to be a writer. Some want visual success – fame and money and recognition. Some want to be published. There are a lot of different motivations and results for the individual person.
I think the key is to create and write for the sake of writing.
Write because you love it, and you can't stop. You can't Not write – or rid yourself of the desire to write (if you're' still in the early 'non-writing' stage.)
Write for write's sake. Anything after or else is a bonus.
Stop thinking about the end result, and focus on the journey.
Artists don't initially create their art for fame and money, do they?
Do writers? I bet most fell in love with books and stories at a young age and said to themselves -"I want to do this." And: "I want to make a living doing this."
But the money factor is second. The fame, the success, is second.
I think if you give up trying so hard to win/get published/make a million dollars, and just write what you love, enjoy what you're doing, the practical, tangible success will eventually come anyway.
Enjoy the journey….
Click here if you need more information on just how to create a daily writing habit.
On Reading Daily
To be a successful writer, no matter what success means to you – you must be reading every day. Firstly, you should be reading your genre of choice, and then read as widely as possible. Read everything. Read non-fiction, horror, sci-fi, fantasy, literary novels and romance. Read widely and openly, read the good and the bad. Read newspapers, magazines and short stories.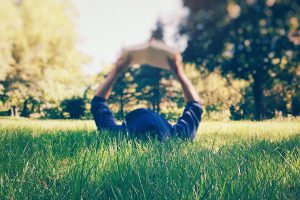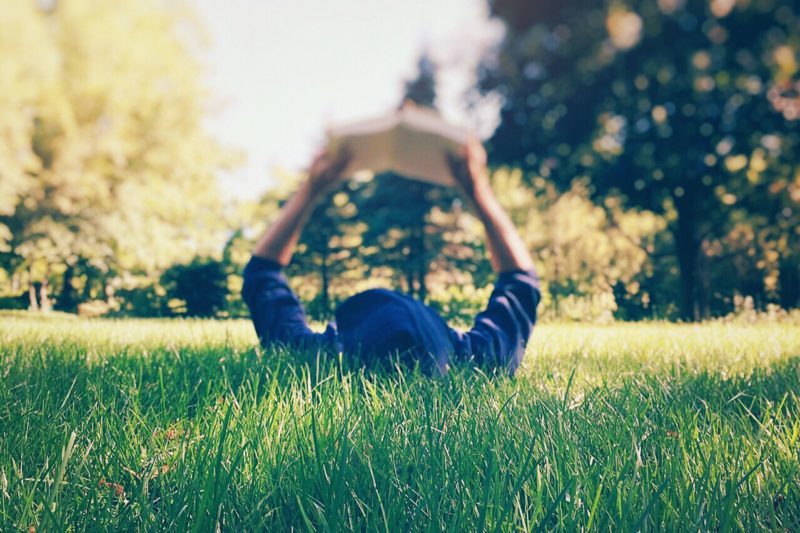 This will fill your writer's creative writing pot or inkwell, giving you idea after idea. You will continue to improve your writing subconsciously, your vocabulary, and your use of language. You will maintain your knowledge of your chosen genre and its limitations and conventions. You will know the classics, and where we've come from; our literary ancestors and influencers.
I talk more in another post about how to read daily, but it's pretty simple. Just make it your second priority after writing, and probably the best time of day to include it is, just before you go to bed at night. Start by reading for 10 minutes each night when you go to bed.
The Power of the Mind – Create Your Vision
In another post, I touched on creating a vision for your writing and writing life, but I will briefly touch on it here, again.
It is so important to know what you want, know and see what your goal is, for you as a writer and for your writing.
Set some time, and visualize your ideal writing future in 5 years time; what it is you want to achieve, how you feel, how you look, and what you are doing, successful in your writing endeavours.
What do you see?
How do you feel?
Who is around you, what is around you?
What values can you identify in doing this short exercise? The values you hold dear then, in 5 years time, are the values you need to honour today, in order to create that ideal writing life in the future.
An Example Vision
My own writing vision includes living near the ocean, having a beautiful view with big trees nearby, and the smell of the ocean filtering in the open windows. I can see my office, which holds my own novels and books of short stories, and all my favourite authors and books. My office is beautiful and calm and serene, and I have time every morning, from breakfast to lunch to write fiction. I walk in the morning with my dog and spent the early morning with my daughter and husband. After a healthy lunch, I return to the office to write on my blog and maintain my website. After school, I play with my daughter and hang out with my family for the rest of the day.
Values
From this vision,  I can see some key points or themes which highlight my values to me:
I need to be in nature, or close to nature and smell, and see it every day
I need time with my family
I am working from home
I have time every morning to write fiction, uninterrupted
I am surrounded by my published works, including novels and collections of short fiction
My husband is close by and works nearby
Day-to-Day Actions
Which helps me decide my current day-to-day priorities and actions:
I need to spend time in nature every day
I need to be working/writing every day in order to actually finish and be able to publish my work
I need to work every day on my website, in order to be able to work from home in the future. I do this with the help of Wealthy Affiliate.
Having this vision in place, helps me make daily decisions and weekly and monthly plans. Knowing my future values and desires, helps me to focus on what I need to do today, in order to achieve that.
On Manifestation and Your Vision
On a side note, I truly believe in the power of the mind and in being able to create what you desire. But what I've found is, to achieve true success in manifestation, you have to let control go of the means or 'way' to your goal. You have to see what you want at the end but do not focus on the details of how you will get there.
For example, maybe you desire to make one million dollars a year from your writing. In reality, you can take the necessary steps to achieve that.
But, do not expect that this will necessarily give you the result you have in mind.
Have your end goal, and your action plan, but be open to other possibilities that may open in front of you which will lead you to your end goal.
Do what you love, act out of love. Be inspired and your dream will unfold in front of you.
For example:
Perhaps you will write a book that will resonate with a certain public figure, who will then promote that book for you.
Or maybe self-publishing will lead to your fame…
Or traditional publishing…
Or winning a competition…
Just write for the love of it, and let the universe create the success your desire in its own unique way.
If you're not open to the differing possibilities, maybe you're hindering your own success.
Do you agree, are reading and writing the most important aspects to focus on?
Let us know below, I'd love to hear what works for you:)
Happy Writing,
Erica