This week's prompts are sourced from three creative writing apps that I have on my iPhone. I have numerous writing apps, however, I really only tend to use one, "The Brainstormer" and occasionally "Writing Prompts" and "Ideas for Writing". All of these apps give me keyword prompts to start writing from, which is one of my favourite prompt styles. It's fun to see what your mind comes up with trying to link the different words… Often, I miss out a word entirely; and that's ok. The prompts are there to help you to write, to get words down. You don't have to use them exactly; just use what works for you, and tweak them if necessary.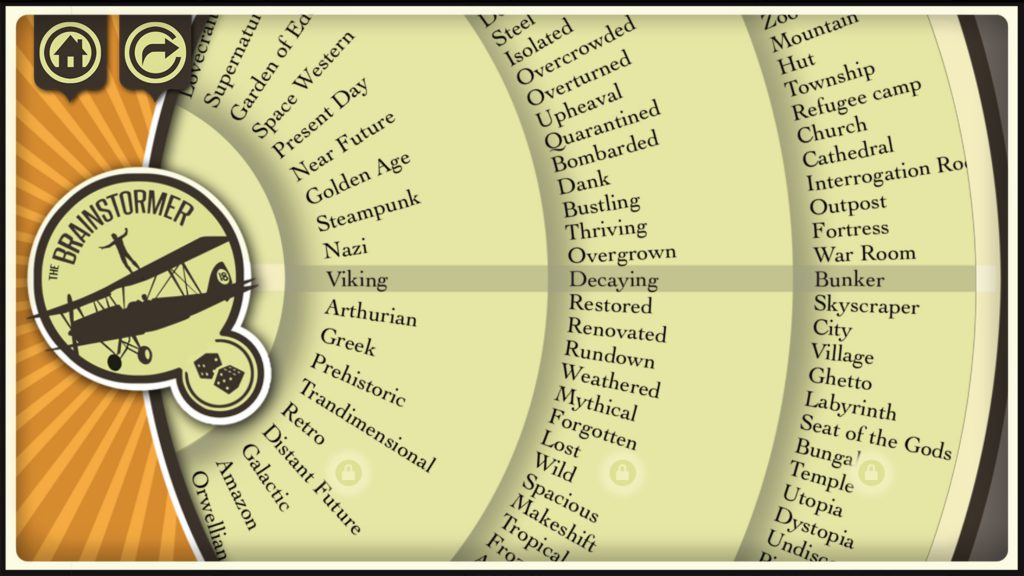 I have these apps for iOS, however, they are also available on Android.
Remember:
To be a 'writer' all you need to do is write every day…
So Set a time. Commit to it. And Show Up and Write.
So, to this week's prompts, I hope you find them stimulating, and not too silly 🙂
7 Days of Prompts
Use the words: Unwieldy, Cart, Dirt, Warm and Scrawny, to start of your writing today (source – Writing Prompts app – from Writing.com).
Create a scene using: On a park bench, A confused ghost, A box of crayons, and Fall, 1990 (source – Writing Prompts app).
Use the words: Dawn, Desire, Apprentice, Spawn and Car, to start today's practice (source: Ideas for Writing app).
Begin writing with these words in mind: Madness, Trojan and Captain (source – The Brainstormer app).
Write a story from these 3 ideas: Fish out of water, Chintzy and Slave (source – The Brainstormer app).
Build a scene with these setting-related words: Great Depression, Floating and Museum (source – The Brainstormer app).
And the final prompt is a line from a novel:
"But now I must sleep." Use this final line of Ian McEwan's "Atonement" as the first line of a short story.
Do you like this week's prompts? How did they work for you? What are your favourite writing prompts apps to use?
Till next time,
Happy Writing 😉
Erica